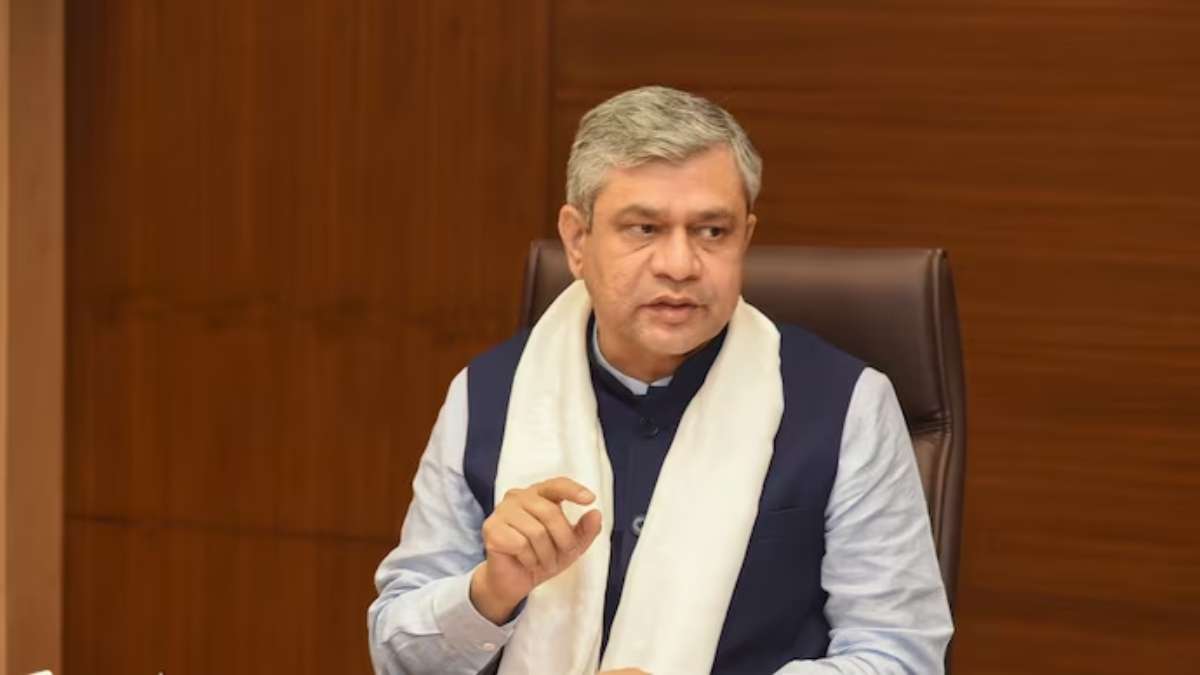 Andhra train accident: Railway Minister Ashwini Vaishnaw on Sunday said that all people have been rescued after a collision between two trains resulted in the derailment in Andhra Pradesh's Vizianagaram district and the situation is currently under control.
Prime Minister Narendra Modi spoke to Railway Minister Vaishnaw and took stock of the situation.  Vaishnaw also had a phone call with Andhra Pradesh Chief Minister Jagan Mohan Reddy.
"Rescue operations are underway, all have been rescued, and teams have been mobilised. PM Modi has reviewed the situation. I spoke to the Andhra Pradesh CM. The situation is currently under control," the Railway Minister told news agency ANI.
8 people died, 32 injured 
Collector S Nagalakshmi said, "Eight passengers have been killed in the gruesome accident that occurred at Kantakapalli railway station in Vizianagaram district. As of now, the rescue teams have noticed that eight passengers are died and 32 are injured. The injured are shifted to Visakhapatnam and Vizianagaram district hospitals. Collector and SP M Deepika and Minister Botsa Satyanarayana and other officials reached the spot and are supervising the rescue operations."
Helpline numbers
Helpline numbers for Visakhapatnam Railway Station regarding train derailment between Alamanda and Kantakapalle are the following:
Railway no: 83003, 83004, 83005 and 83006.

BSNL no: 08912746330 and 08912744619

Airtel: 8106053051, 8106053052

BSNL sim: 8500041670 and 8500041671
The East Coast Railway has released helpline numbers. "Helpline Number regarding Train Accident between Alamanda and Kantakapalle in Vizianagaram-Kottavalasa Rly secn  of Waltair Divn of ECoR in Howrah-Chennai Main Line. Bhubaneswar – 0674-2301625, 2301525, 2303069, Waltair – 0891- 2885914," the East Coast Railway said in X post.
What Indian Railways said?
The 08504 Visakhapatnam-Rayagada Passenger train collided with the 08532 Visakhapatnam-Palasa Passenger train. According to railway officials, the collision led to the derailment of two coaches of the Visakhapatnam-Rayagada train from the rear and the loco of the Visakhapatnam-Rayagada Passenger.  
The derailment of passenger trains between Alamanda and Kantakapalle in the Vizianagaram-Kottavalasa Railway Section of Waltair Division of East Coast Railway Zone happened at about 7 pm in the evening. "Bogies derailed after a train travelling along with passengers from Vizianagaram to Raigad hit a passenger train travelling on the same route Vishakapatnam to Palasa," East Central Railway CPRO said.
The rescue operations are underway with DRM/Waltair and his team are on the spot. "Accident Relief Trains and other rescue equipments have been engaged and Helpline Numbers have been issued," it said.