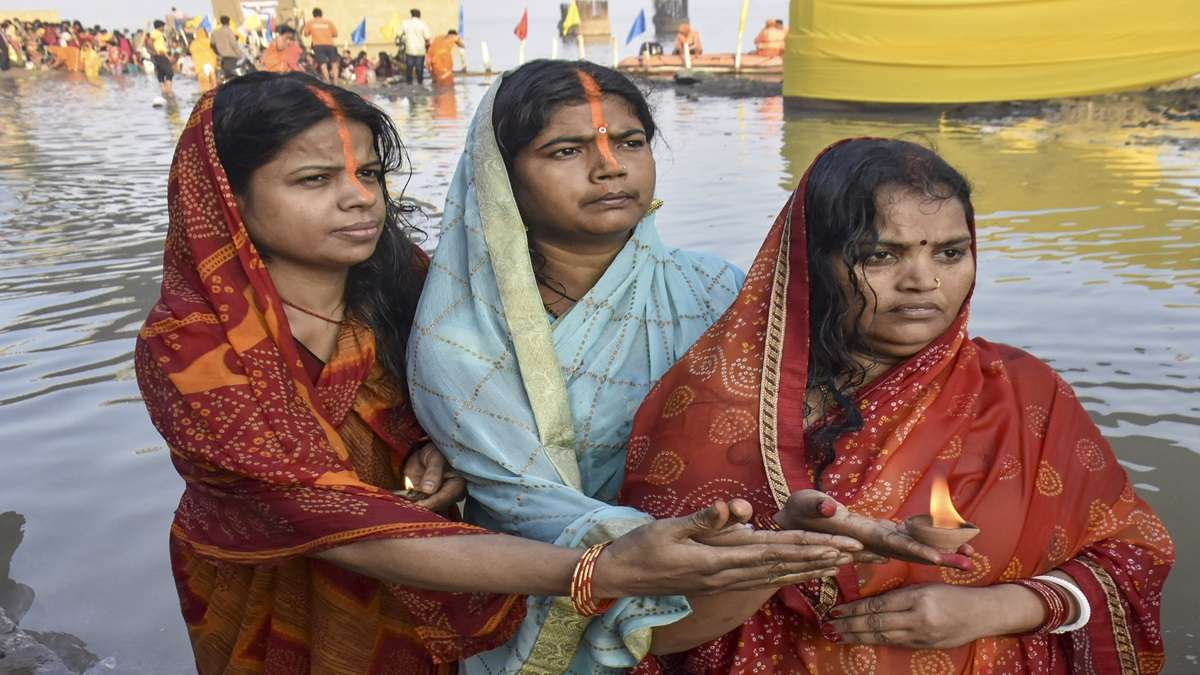 Chhath Puja 2023: Prime Minister Narendra Modi today (November 19) extended heartfelt wishes to the people of the country on the auspicious occasion of 'Chhath', an ancient Hindu festival where prayers are offered to the solar deity, Surya.
"My best wishes to all your family members on the auspicious occasion of Sandhya Arghya of Mahaparva Chhath. May the worship of the Sun God infuse new energy and new enthusiasm in everyone's life. Jai Chhathi Maiya!" Prime Minister Modi posted from his official handle on X.
UP CM Yogi Adityanath wishes countrymen: 
Uttar Pradesh Chief Minister Yogi Adityanath also offered his best wishes to the people on Chhath, praying for the world to be gilded in the light of happiness, prosperity, and good tidings with the blessings of Lord Bhaskar and Chhathi Maiya.
"Hearty congratulations and best wishes to all the devotees and people of the state on the great festival of sun worship and folk faith 'Chhath'! It is my wish that the entire world should be illuminated with the light of happiness, prosperity, and good fortune with the holy blessings of Lord Bhaskar and Chhathi Maiya. Jai Chhathi Maiya!" CM Yogi posted from his official handle on X.
Earlier, on Saturday, President Droupadi Murmu also extended her wishes to fellow countrymen on the occasion of Chhath Puja, asking them to take a pledge to respect Mother Nature by making "our water resources and environment pollution-free".
Know more about Chhath Puja: 
Along with the Sun God, Chhathi Maiya is also worshipped on this day. According to Vedic astrology, Chhathi Maiya (or Chhathi Mata) protects children from diseases and problems and gives them long lives and good health. Chhathi Maiya, the sixth form of Devi Prakriti and Lord Surya's sister is worshipped as the Goddess of the festival. It is celebrated six days after Deepavali, or Tihar, on the sixth day of the lunar month of Kartika (October-November) in the Hindu calendar Vikram Samvat.
The rituals are observed over four days, which include holy bathing, fasting and abstaining from drinking water (vrata), standing in water, and offering prasad (prayer offerings) and arghya to the setting and rising sun. Some devotees also perform a prostration march as they head for the river banks.
Environmentalists claim that the festival of Chhath is one of the most eco-friendly religious festivals in the World. All devotees prepare similar prasada (religious food) and offerings. The festival is observed most widely in Nepal and the Indian states of Bihar, West Bengal, and Jharkhand. 
ALSO READ:​ Chhath Puja 2023 Day 3: Know the time and mantra of sunset
ALSO READ: Chhath Puja Day 2: Kharna puja vidhi, puja ingredients and more