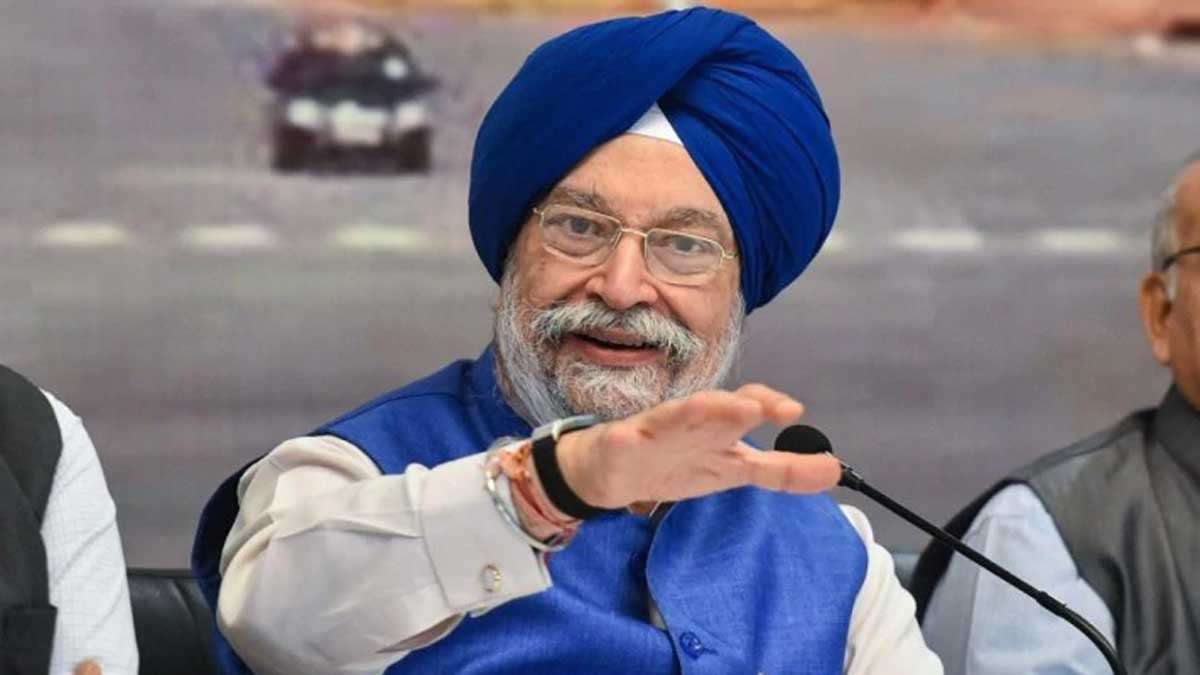 Union Minister Hardeep Singh Puri on Friday said that the cleanliness movement has brought revolutionary changes and become a people's movement. Speaking on World Toilet Day, he said, "Today as we observe World Toilet Day, we have over 63 lakh Individual and over 6 lakh Community and Public Toilets and urinals for citizens across Urban India. Swachh Bharat Mission is a roaring success. Cities are turning garbage free. Citizens have become stakeholders in the mission."
He applauded PM Modi's vision to celebrate the 150th birth anniversary of Mahatma Gandhi with the country free from open defecation. "It is a matter of great joy and pride that this has happened. Work is being done to make cities garbage-free. However, we must also realize that there is still much work to be done… this behavioural change and its foundation will have to be further strengthened," he said. 
He even urged the private sector to become a part of it. "Now, I see that our private sector is also getting involved, our oil marketing companies are also getting involved, and NGOs are also getting involved," he said.
He further said, "The Mission's Swachh Certification Protocols (ODF, ODF+, ODF++, & Water+) encourages innovation and maintenance of all existing sanitation infrastructure across the country. I was very happy to join dignitaries to launch Clean Toilets Challenge at a special event."
Just a day earlier, he spoke on India undertaking the largest planned urbanisation programme in the world. The total investments for urban development since 2014 have risen 10 folds to more than Rs 18 lakh crore in comparison to the previous 10-year period, the Union housing and urban affairs minister said at the launch of CITIIS 2.0 — the City Investments To Innovate, Integrate and Sustain challenge.
According to the ministry, the challenge is a significant step in the direction of achieving India's commitments to combating the challenges posed by climate change. The minister also highlighted the central government's increased focus on the growth and development of urban areas in the country.
Speaking about the efforts towards achieving a circular economy in the country's urban areas, Puri said that under the Swachh Bharat Mission (SBM), the government has set up 112 biomethanation plants, 2,391 waste-to-compost plants, 55 waste-to-energy plants, 2,281 material recovery facilities, 972 construction and demolition waste management plants, and 335 solid and liquid resource management plants.
ALSO READ | India to have world's second-largest metro system, bigger even than US: Hardeep Singh Puri
ALSO READ | How India-Canada relations have soured with the death of Khalistani terrorist Hardeep Singh Nijjar?