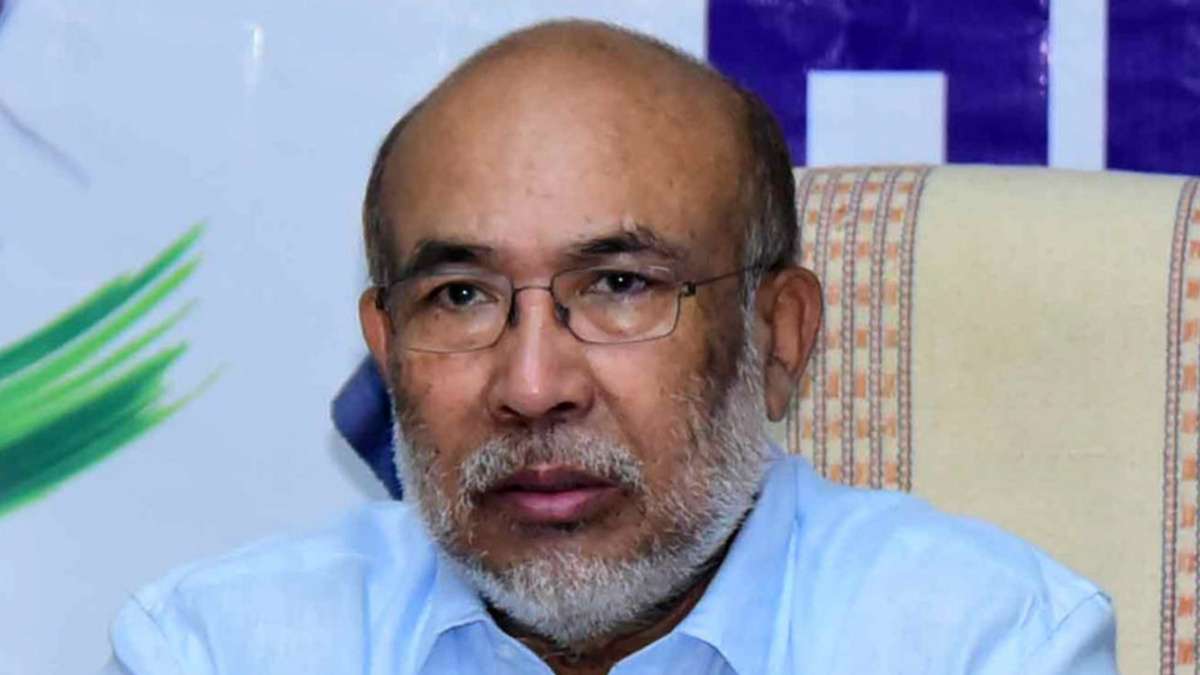 A Manipur police officer was shot and killed by insurgents while overseeing the construction of a helipad in the town of Moreh, located on the border with Myanmar. The Manipur government issued a statement following an emergency cabinet meeting, addressing the shocking killing. They also recommended designating the organisation 'World Kuki-Zo Intellectual Council' as an "unlawful organisation/association" under the stringent Unlawful Activities (Prevention) Act, 1967, which deals with terrorism.
Manipur's Chief Minister, N Biren Singh, has condemned the act, referring to it as a "cold-blooded killing," and assured that those responsible will be brought to justice.
"Deeply saddened by the cold-blooded killing of SDPO Chingtham Anand, OC Moreh Police, this morning. His dedication to serve and protect the people will always be remembered. The perpetrators will be brought to justice," he tweeted.
The attack on the Helipad project signifies a significant escalation in hostilities between security forces and hill-based insurgents, taking place amid recent attempts to restore normalcy in ethnically volatile Manipur.
Sub-Divisional Police Officer (SDPO) Chingtham Anand was rushed to a local clinic in the restive town of Moreh, where intense ethnic clashes between Kuki tribes and Meiteis have occurred in recent months. Unfortunately, he passed away during treatment.
The tragic event occurred against the backdrop of ongoing unrest in the northeastern state. Just weeks ago, several civil society organisations had demanded the removal of state forces from the border town.
The Sub-Divisional Police Officer (SDPO) sustained injuries when a group of insurgents opened fire on the police while they were inspecting a newly constructed helipad at Eastern ground, a region primarily inhabited by the Kuki-Zo community. Police officials reported that Anand, the SDPO, succumbed to his injuries after being transported to a primary health center in Moreh.
An operation has been initiated in the area to capture the militants responsible for the attack.
Over the past few months, Manipur has been marred by violence that has claimed more than 180 lives. The unrest began in May following a Tribal Solidarity March in the hill districts, organized to protest the Meitei community's demand for Scheduled Tribe status.
Security forces have recently seized a significant cache of weapons and dismantled six bunkers constructed by armed miscreants in Manipur's Imphal East and Churachandpur districts. A police statement on Monday disclosed the recovery of four firearms, 20 hand grenades, and five empty rifle magazines from Sanjenbam Khullen, Gouranagar, and Terakhong village in Imphal East district in the past 24 hours.
Additionally, six firearms, including two 9mm pistols, along with 21 hand grenades and one mortar shell were found on Sanjenlok hilltop and Eshingthembi hilltop in Imphal East district. Two firearms, including a country-made heavy mortar, were recovered from D Moljang village in Churachandpur district.
Moreover, the Manipur Police has arrested more than ten individuals from Myanmar over the past few days. These individuals are accused of illegally entering Indian territory and subsequently stealing furniture and other household items from the abandoned residences of Meiteis.
Also read | RSS chief Mohan Bhagwat suspects 'foreign powers' behind Manipur violence, asks 'who is instigating clashes'