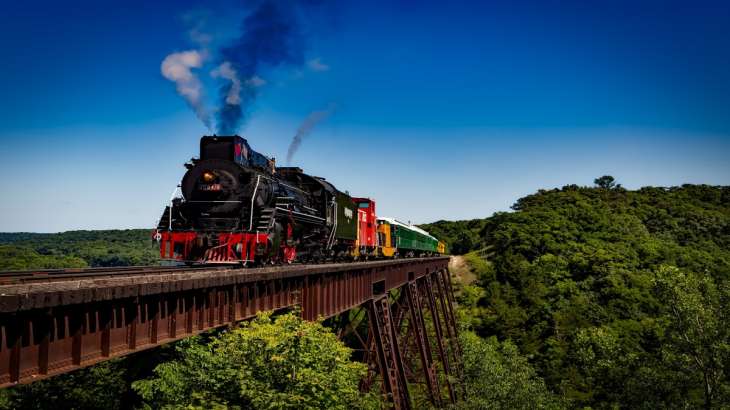 Northern Railways has decided to cancel and divert over 200 passenger trains temporarily in the national capital in view of the G20 Summit beginning tomorrow, a notification said.
The train services will remain impacted from September 8 to 11. The G20 Summit will take place on September 9 and 10 in New Delhi.
According to the notification, more than 90 trains have been cancelled on September 9 while over 100 passenger trains have been cancelled on September 10.
Most of the trains which have been cancelled rim from Delhi to South Haryana's Sonipat-Panipat, Rohtak, Rewari, and Palwal routes. Besides these, the Delhi-Rewari Express Special and Rewari-Delhi Express Special trains are among the trains cancelled on September 11.
Several trains which are scheduled to originate or terminate at the New Delhi railway station on September 9 and 10 will now terminate or originate from Ghaziabad or Hazrat Nizamuddin railway stations.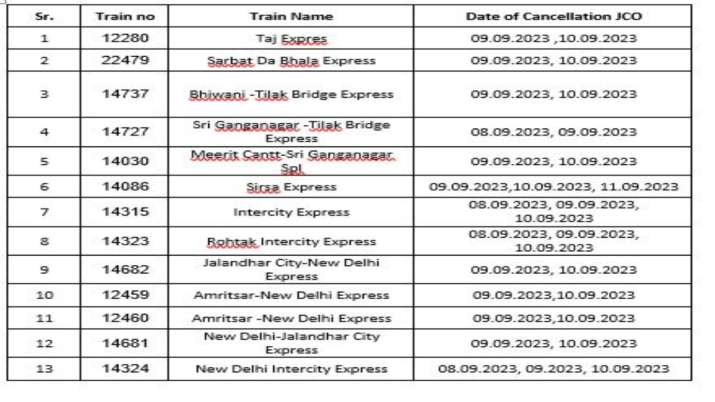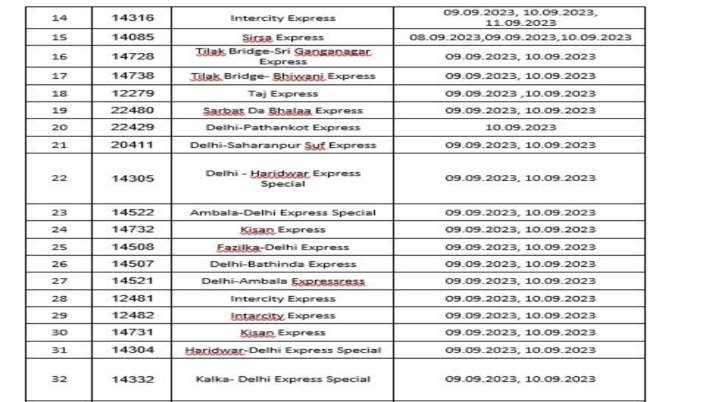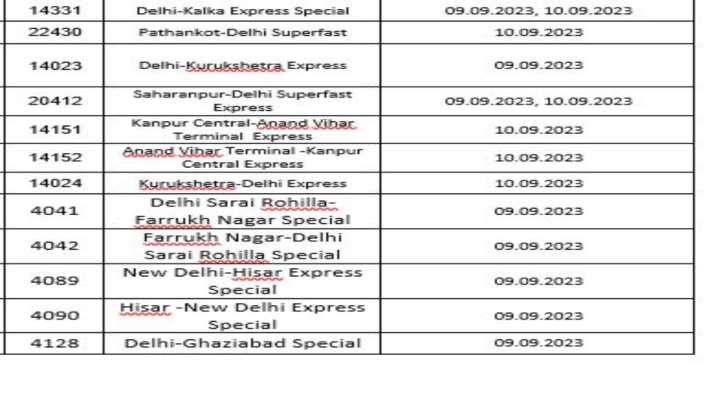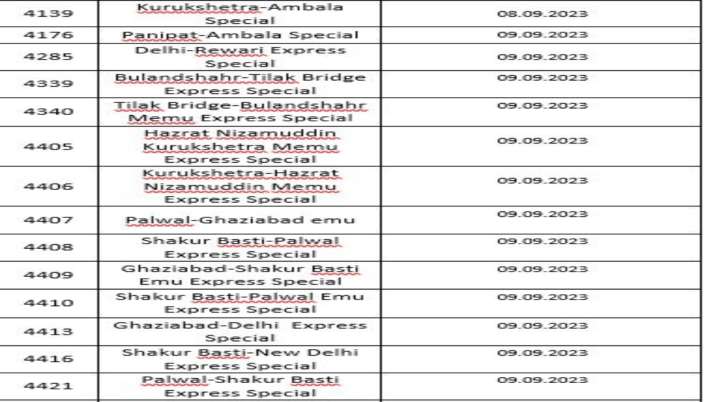 India will host G20 Summit in its national capital on September 9 and 10 in which top leaders of the world will participate.
Several world leaders will arrive in New Delhi for the occasion which will be hosted by Prime Minister Narendra Modi. US President Joe Biden will arrive in India today.
The Group of Twenty (G20) comprises 19 countries – Argentina, Australia, Brazil, Canada, China, France, Germany, India, Indonesia, Italy, Japan, South Korea, Mexico, Russia, Saudi Arabia, South Africa, Turkey, US, UK and the European Union.
India has also invited Bangladesh, Egypt, Mauritius, Netherlands, Nigeria, Oman, Singapore, Spain and UAE as guest countries for the mega event.
The security has been heightened in the national capital ahead of the Summit.
(With ANI inputs)
ALSO READ | G20 Summit: Traffic curbs come into force from today in Delhi, commuters advised to use Metro
ALSO READ | Biden aims to use G20 summit and Vietnam visit to highlight US as trustworthy alternative to China