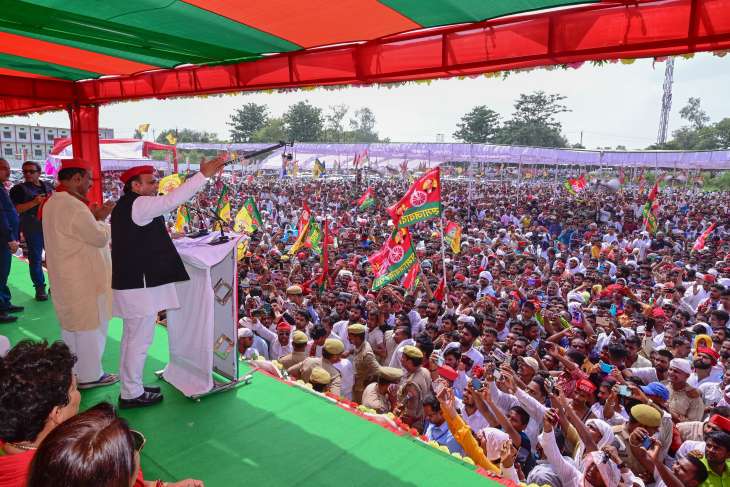 Ghosi by-election result: Samajwadi Party (SP) candidate Sudhakar Singh on Friday defeated Bharatiya Janata Party (BJP) candidate Dara Singh Chauhan by a margin of 42,759 votes.
A voter turnout of 50.77 per cent was recorded in Ghosi, which falls under Mau district. The fate of the 10 candidates in the fray was sealed by voters on Tuesday. 
The Ghosi bypoll was necessitated by the resignation of Chauhan, who had won the seat in the 2022 Uttar Pradesh assembly polls, from the Samajwadi Party in July. He returned to the BJP and was fielded by the party in the bypoll.
In a post shared on his X handle, former Uttar Pradesh Chief Minister Akhilesh Yadav said that the people of Ghosi not only helped the candidate of the Samajwadi Party win but also of the INDIA alliance.
In the 2022 polls, Chauhan had defeated BJP candidate Vijay Kumar Rajbhar by a margin of 22,216 votes. This time, Chauhan is being supported by NDA partners Apna Dal (Sonelal), Nirbal Indian Shoshit Hamara Aam Dal (NISHAD) Party and Suheldev Bharatiya Samaj Party, a former SP ally.
On the other hand, some INDIA bloc constituents — Congress, CPI(M), CPI, RLD, AAP, CPI(ML)-Liberation and Suheldev Swabhiman Party — have extended support to Singh.