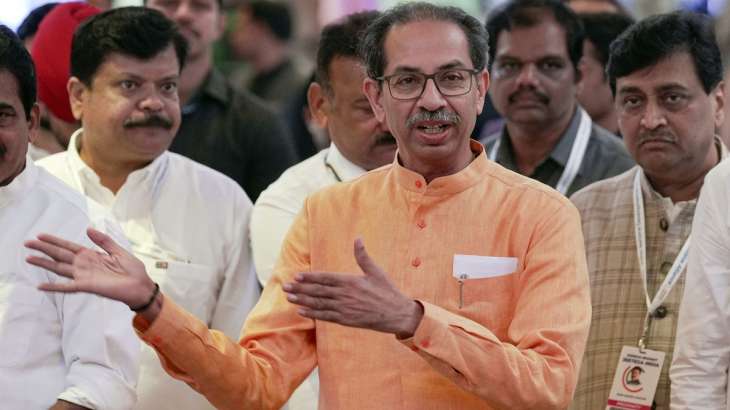 Shiv Sena (UBT) chief Uddhav Thackeray on Sunday claimed a "Godhra 2002-like" incident may happen again. The former Maharashtra chief minister felt apprehensive that during the "return journey" of the large number of people expected to converge in Ayodhya, Uttar Pradesh, from across the nation for the inauguration of the Ram Temple the tragic incident may happen.
"It is a possibility that the government could invite a large number of people for the Ram Temple inauguration in buses and trucks, and on their return journey, an incident similar to that in Godhra may occur," Thackeray said in Jalgaon.
The Ram Temple is likely to be inaugurated in January 2024, just months ahead of the Lok Sabha polls.
What happened in Godhra

'Karsevaks' (Sangh Parivar term for volunteers who took part in the Ram temple movement) returning from Ayodhya on board the Sabarmati Express were attacked and their train coach set ablaze at Godhra station in Gujarat on February 27, 2002, leading to several deaths that triggered largescale riots across the state.
The Shiv Sena (UBT) chief also slammed the Bharatiya Janata Party and the Rashtriya Swayamsevak Sangh (RSS) for not having their own icons whom people could idolise and instead appropriating legends like Sardar Patel and Netaji Subhash Chandra Bose. Thackeray said they (BJP-RSS)were now trying to lay claim to has father Bal Thackeray's legacy.
The BJP and RSS have no achievements of their own and it is not the size of the statue of Sardar Patel (the Statue of Unity in Gujarat's Kevadia which at 182 metres is the highest such structure in the world) that matters but his achievements.
These persons (from the BJP and RSS) are not even close to achieving the greatness of Sardar Patel, the Shiv Sena (UBT) leader said.
Also read: Maharashtra: Six killed as lift collapses in high-rise in Thane city | VIDEO