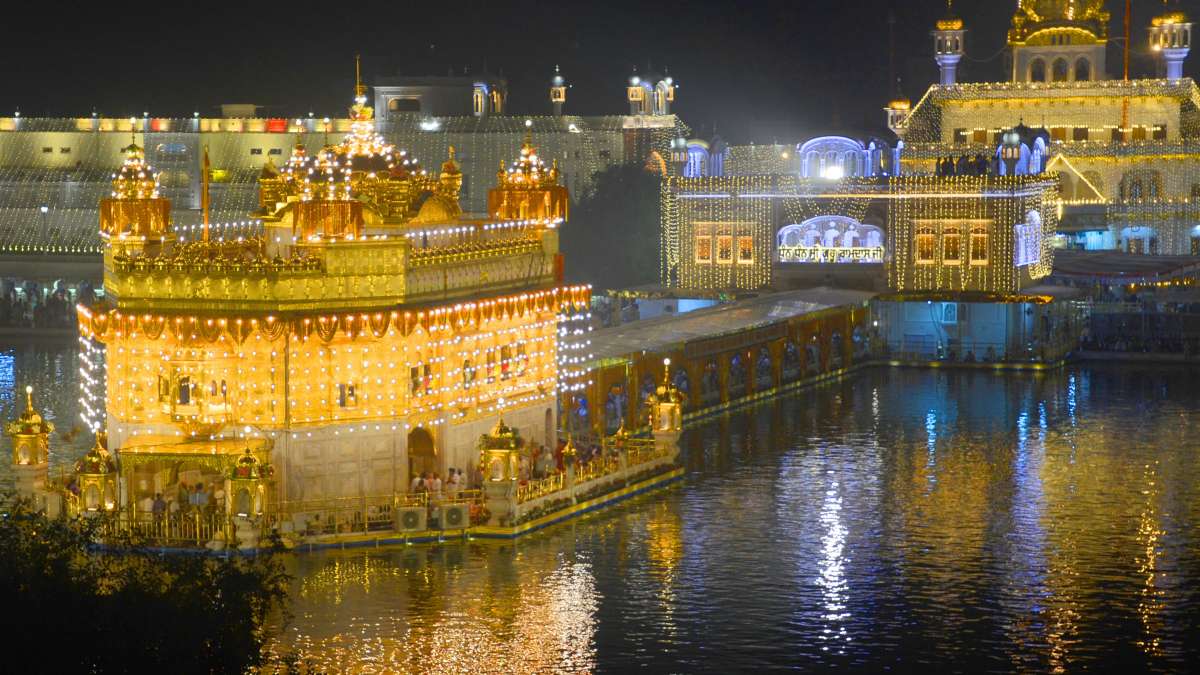 The Golden Temple on Monday was a sight to behold on Parkash Purb (birth anniversary) of the fourth Guru of Sikhs, Guru Ram Das, when the auspicious site was decorated with aromatic flowers from across the country and even abroad. The day saw an influx of devotees from across the country to take a holy dip in the Amrit Saras Kund.
Hundreds of quintals of different kinds of flowers were arranged to embellish the entire passage leading to the sanctum sanctorum, Darshani Deori and even the walls of the Akal Takht. Guru Ram Das had initially constructed a pool here and founded Amritsar, which houses the Golden Temple or Harmandir Sahib.
Amritsar Sarovar, also known as the 'Pool of Nectar', is a sacred and historic water tank located in Amritsar. It is one of the most significant landmarks of Sikhism and holds immense religious and historical importance for Sikhs around the world.
Guru Ram Das was the fourth of the ten Sikh gurus and was born into a family based in Lahore. He is credited with founding and building the city of Amritsar in the Sikh tradition. Guru Ram Das composed 638 hymns, or about ten percent of the hymns in the Guru Granth Sahib. He was a celebrated poet and composed his work in 30 ancient ragas of Indian classical music.
Earlier, the Punjab government declared a holiday on October 30 in Amritsar district on the occasion of the 'Parkash Purab' of Guru Ramdas. An official spokesperson said all offices of the state government, boards and corporations, as well as government educational institutions, will remain closed in Amritsar on October 30.
(With inputs from ANI)
ALSO READ | Rahul Gandhi offers 'Sewa' at Amritsar's Golden Temple, cleans utensils | WATCH
ALSO READ | Gurbani to now telecast for free from Golden Temple after Punjab Assembly passes bill