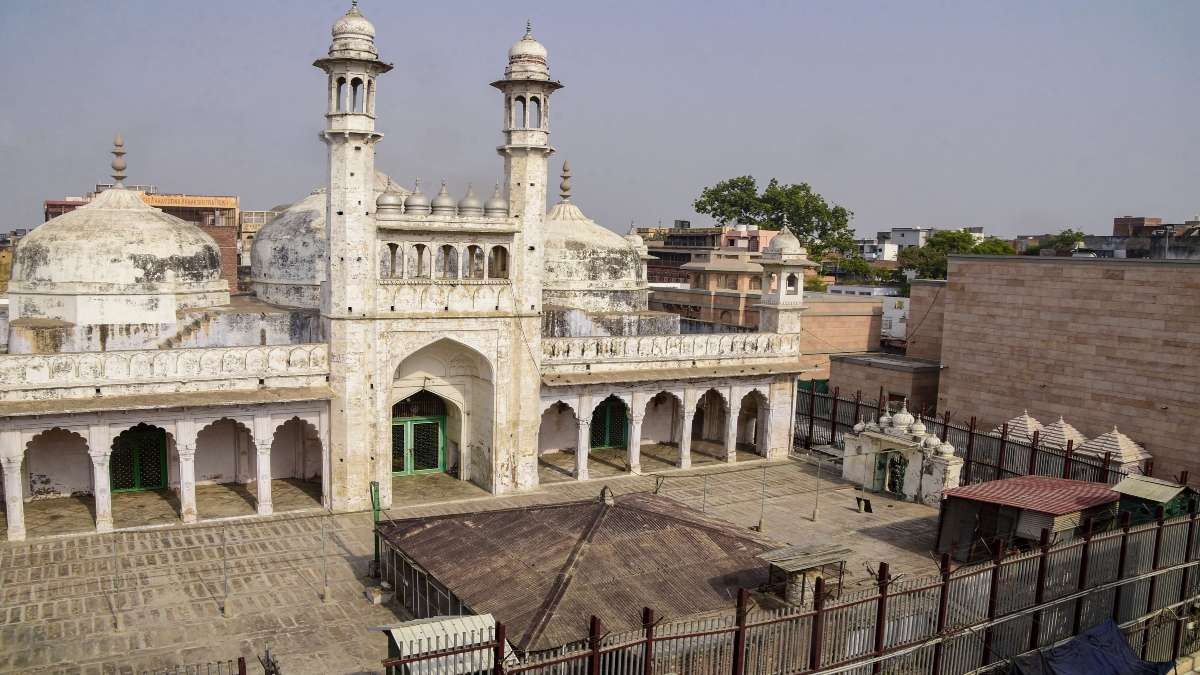 Gyanvapi case: The hearing in the matter related to the 'handing over' of the basement of 'Vyas ji ka tehkhana' in the Gyanvapi complex in Uttar Pradesh's Varanasi to the district magistrate was deferred to Tuesday (November 21). According to a counsel of the Hindu side Madan Mohan Yadav, Vijay Shankar Rastogi, a lawyer who had filed an application before the district judge to urging to make him a party in this case, had to argue and present his side, however, the hearing was deferred after the death of an advocate.
District Judge AK Vishwesh fixed November 21 for further hearing on the matter, he said. The matter is likely to be heard today.
Yadav has urged to hand over the key of the basement to the district magistrate expressing apprehensions that the contents of the basement could be tampered with.
"After completing the hearing on the plea on November 8, the court had reserved an order for November 18," he said. But after Rastogi filed his application, the court had asked him to present his side.
He presented his arguments but due to shortage of time, the court asked him to end the matter quickly. When he pleaded for more time, the court had fixed November 20 for further hearing in the matter.
Yadav had earlier said that authorities had barricaded and locked the basement known as 'Vyas ji ka tehkhana' in 1993. The basement was used for worship by Somnath Vyas, a priest, prior to it, Yadav claimed in his plea.
ASI survey
ASI has completed the survey, which continued for over 100 days. The court had initially directed the ASI to submit the report in September but the latter sought extension stating that the work was unfinished. The court then directed the ASI to submit the report by November 17. The ASI, during the survey, which started on August 4, used ground penetrating radar and other scientific instruments to ascertain what lay beneath the surface of the Gyanvapi premises.
The ASI team also surveyed the inner and outer walls, the cellar and other parts of the premises barring the 'wuzukhana' (the place where the Muslims wash themselves before proceeding to offer prayers).
The survey of the Gyanvapi mosque premises began after the Allahabad High Court rejected the petition filed by the Muslim litigants seeking a stay on the Varanasi court's order for a survey by ASI.
(With PTI inputs)