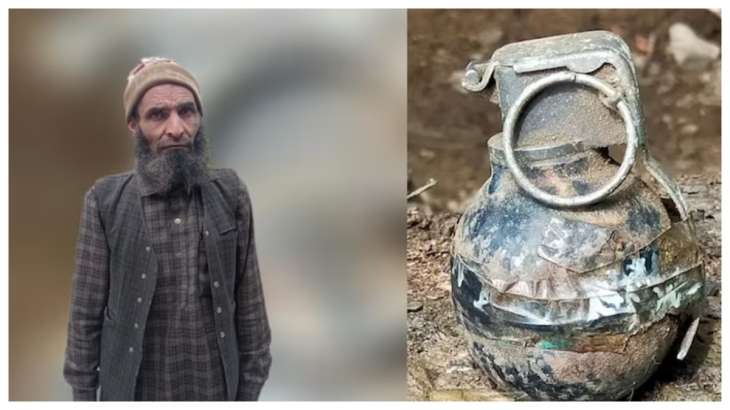 Kishtwar: Security forces arrested an active associate of the banned terror group Hizbul Mujahideen (HM) along with a Chinese grenade in Cherji in the Kishtwar district of Jammu and Kashmir on Friday, said police. The arrested person has been identified as Mohd Yousaf Chouhan, a resident of Chhar Cherji in Kishtwar. Teams of Kishtwar Police along with the Army and the Central Reserve Police Force (CRPF) launched a search operation in Cherji, Chicha and Padyarna areas of the district and arrested the Hizb associate
He was arrested on suspicion of being involved in various terror-related activities. On his disclosure, police recovered one Chinese grenade from Cherji area, the officials said. 
How was Hizb's associate arrested?
An FIR was registered at the Kishtwar Police Station against Mohd Yousaf Chouhan based on inputs about his involvement in terror activities under relevant sections of the Unlawful Activities (Prevention) Act, the Explosive Substances Act, and other pertinent laws.
After the case was filed, Kishtwar Senior Superintendent of Police Khalil Poswal deployed police teams along with personnel from the Army and the CRPF who successfully arrested the accused. Upon interrogation, Yousaf Chouhan disclosed the location of the Chinese grenade.
Extensive search operation launched 
Following his arrest, a major search operation has been launched in the area to nab active terrorists of the district and further develop leads into the case. Kishtwar Senior Superintendent of Police Khalil Poswal warned the youths not to fall prey to the evil designs of terrorist organisations which will spoil their career.