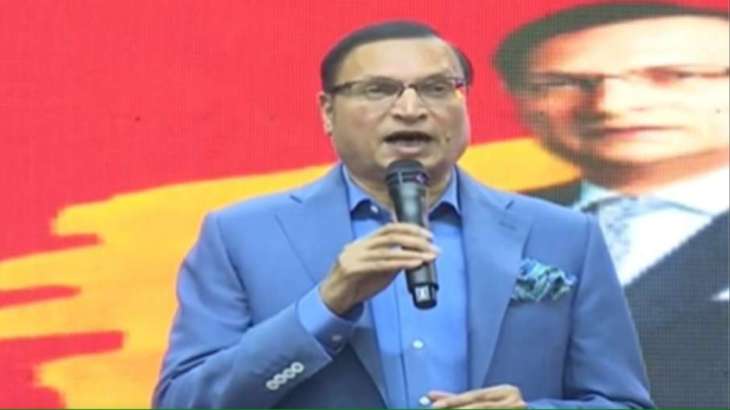 Rajat Sharma, the Chairman and Editor-in-Chief of India TV, visited the Patanjali Ashram on the occasion of Hartalika Teej. During his visit, he interacted with the people present and expressed his gratitude to Swami Ramdev and Acharya Balkrishna for their multifaceted contributions.
Rajat Sharma, while addressing the gathering, highlighted the evolving role of women in society and their accomplishments. He emphasised that women today are not just confined to traditional roles but are actively contributing to various fields, including science, technology and entertainment.
"The times have changed, and now women are sending Chandrayaan (the lunar mission) to the Moon. Husbands should always support their wives. If a woman has a plate in one hand, she should also have a computer in the other. If there's mehendi on one hand, there should be a smartphone on the other. This is the demand of the changing times. Husbands and wives should work together as a team, progressing in each other's success. I pray to Lord Shiv for happiness in your lives," Rajat Sharma said.
Significance of Hartalika Teej:
Hartalika Teej is a special festival dedicated to the worship of Goddess Parvati. It is believed that Goddess Parvati observed rigorous penance to attain Lord Shiv as her husband. Through her devotion and determination, she earned Lord Shiv's love and acceptance as his wife. This festival is celebrated with enthusiasm by married women, who seek the well-being and prosperity of their husbands.
Also read | Rajat Sharma, Chairman and Editor-in-Chief of India TV, visits Vrindavan's Banke Bihari Temple | WATCH