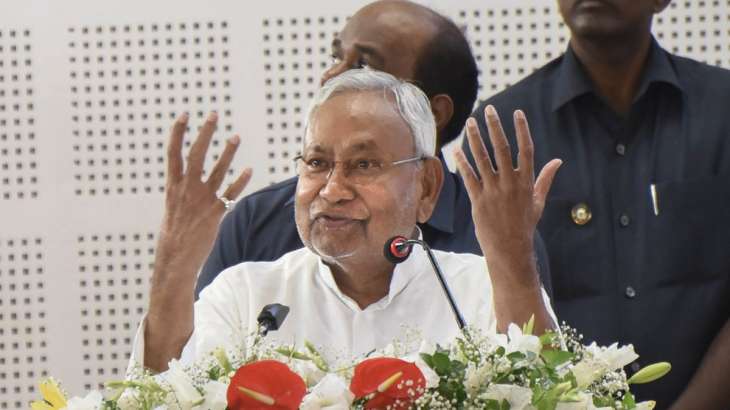 Bihar Chief Minister Nitish Kumar said he was in support of journalists and batted for the freedom of the press. His comment comes amid outrage over I.N.D.I.A bloc's working group's announcement that its representatives will not participate in shows of  14 TV anchors. 
The Bihar CM denied having any idea about the opposition bloc I.N.D.I.A members boycotting anchors of various TV channels.
Some members of the I.N.D.I.A bloc may have felt that there might be some problems with the TV anchors and so they might have taken the decision, he added.
"I have no idea about this. But I have always been for the freedom of the press which is under attack from those in power at the Centre. I assure you full freedom to practice your profession once we defeat the current dispensation," he told reporters.
"I am in support of journalists. When everyone gets full freedom, journalists will write what they want. Are they controlled? Have I ever done it? They have rights, I am not against anyone," he added.
(With PTI inputs)
Also read: PM Modi to chair Union Cabinet meeting at 6:30 pm today, key bills likely to be discussed