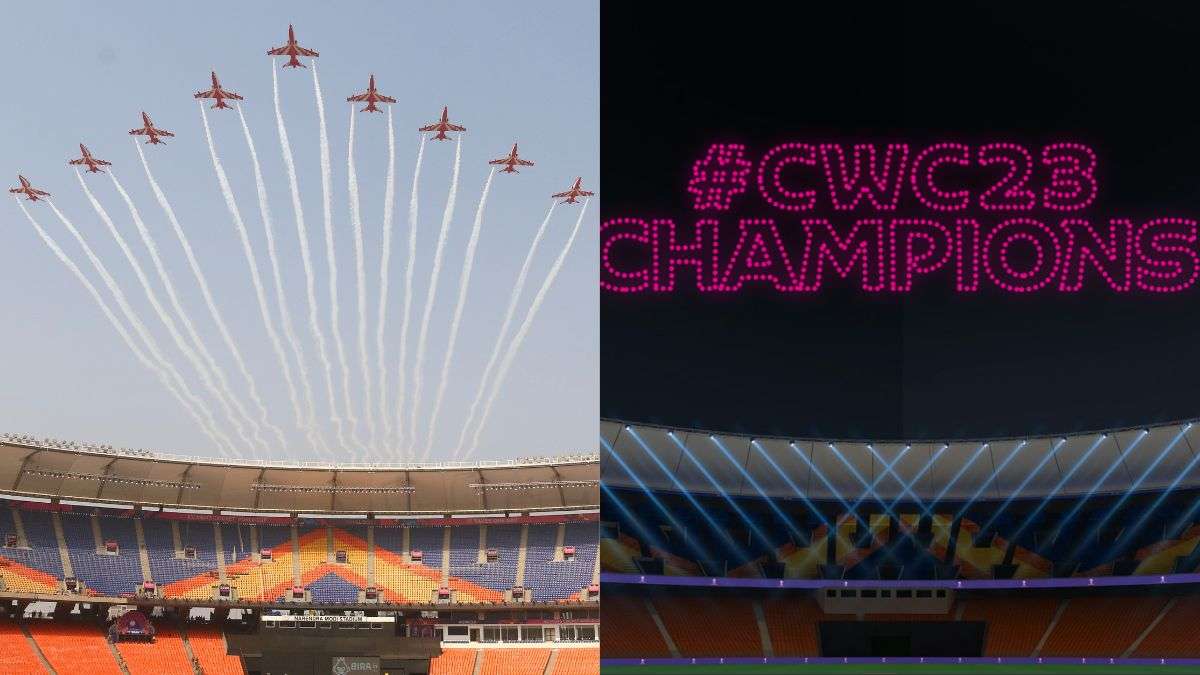 The International Cricket Council and the Board of Control for Cricket in India have teamed up to bid farewell to the World Cup 2023 tournament with an unprecedented closing ceremony. India and Australia are clashing in the final game at Ahmedabad's Narendra Modi Stadium on Sunday and the BCCI is looking to entertain fans with various events.
The ICC has revealed a four-part ceremony for the final which will be attended by India's Prime Minister Narendra Modi. Tournament host BCCI is also looking forward to making it memorable with various music and lightning events on Sunday and to seal it with a never-seen-before fireworks show. 
Narendra Modi Stadium is all set to host its first-ever ICC final event after hosting the tournament opener and the India vs Pakistan game. A 132,000-capacity venue has already hosted two IPL finals to provide a stunning matchday experience and is set to take it to the next level in the upcoming mega-final.
World Cup Final Ceremony Schedule:
1. Salute from the Airforce at 12:30 PM for 10 minutes
Indian Airforce is set to make it special for the fans and players with a 10-minute airshow by Suryakiran Acrobatic Team. A nine-hawk team will be led by flight commander and deputy team leader wing commander Sidhesh Kartik. Suryakiran Acrobatic Team will take off from Ahemedabad's airport and will do a vertical airshow above Narendra Modi Stadium.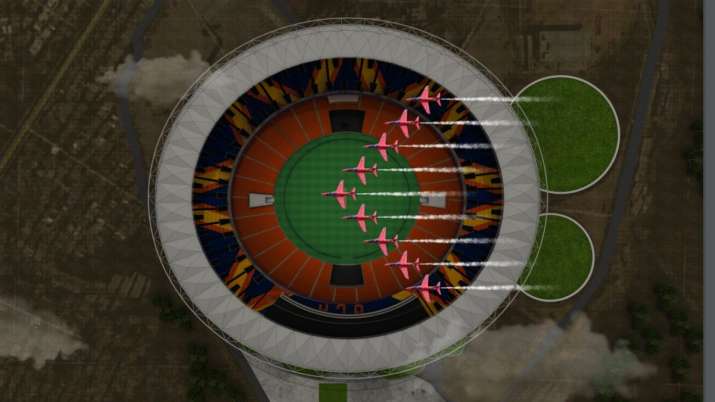 2. Parade of Champions at 5:30 PM for 15 minutes
For the first time in tournament history, the ICC has invited all World Cup-winning team captains to witness the 2023 final. From 1975-winner Clive Lloyd to most recent winning captain Eoin Morgan are all expected to parade the Narendra Modi Stadium with all five World Cup trophies.
The BCCI has also planned to felicitate all captains, including MS Dhoni and Kapil Dev, with a special blazer representing the 2023 edition of the World Cup.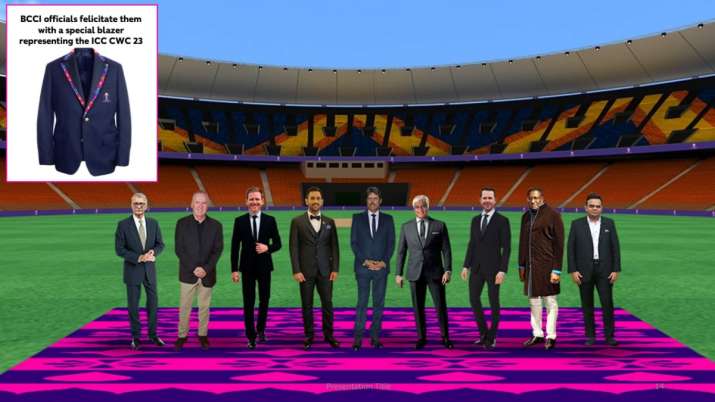 3. Music Events 
India's famous music director Pritam will be leading his entourage to the music show 'Dil Jashn Bole'. Over 500 dancers are set to provide vibrant performances at Narendra Modi Stadium with famous songs like Kesariya, Deva Deva, Lehra Do and many more.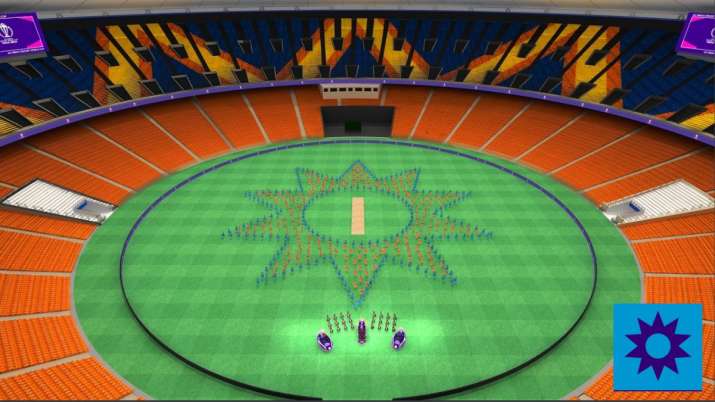 4. Crowning champions with 1200 drones 
The ICC has also planned to sign off the farewell with a laser magic production to display the name of the World Cup-winning team with a trophy. Over 1200 drones will light up the Ahmedabad skies with the name of the winning team and it will be followed by the biggest fireworks show in the world.