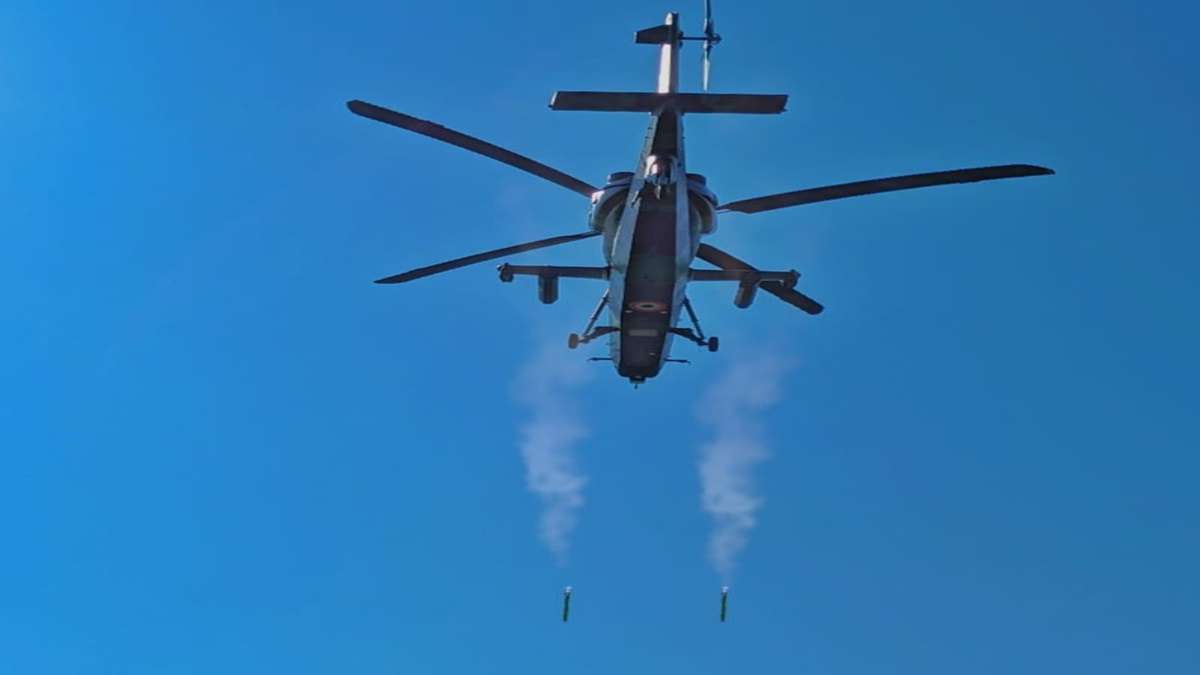 Indian Army on Monday released the first visual of Prachand attack helicopter. The visual showed the high-tech helicopter firing rockets in Misamari, Assam.

 

The first visuals of Army attack helicopter Prachand firing rockets were released by the authority on the microblogging site X. The firing was reviewed by DG Army Aviation.
"The inaugural firing of 70mm rocket and 20mm turret guns of Light Combat Helicopter #LCH Prachand, was successfully executed, both by day & night. Lt Gen AK Suri, DG Army Aviation witnessed the firing from the leading helicopter of the three attack helicopter formation for real-time validation of the Armament capability of an LCH Squadron," posted on X by the Army's official handle.
Also read: Israel: German tourist Shani Louk, whose body was paraded naked by Hamas, confirmed dead