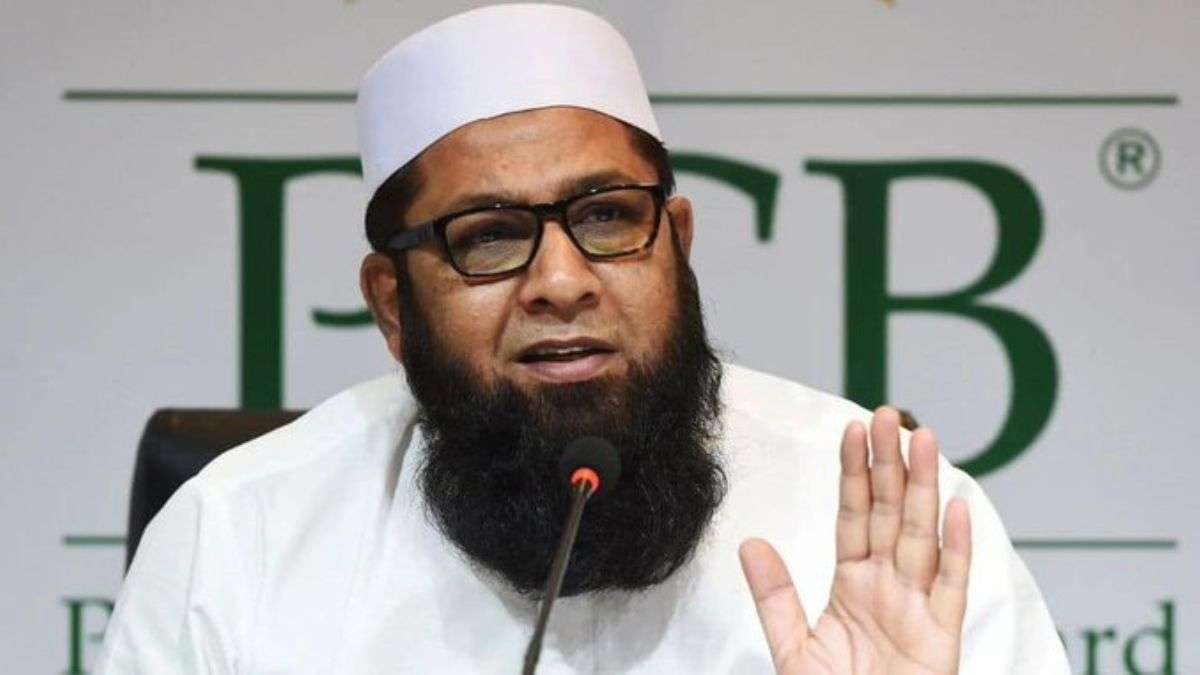 Inzamam-ul-Haq has reportedly resigned from his role as the chief selector of the Pakistan men's cricket team amid reports of a potential conflict of interest. The Pakistan Cricket Board (PCB) has also "set up a five-member fact-finding committee to investigate allegations in respect of conflict of interest reported in the media pertaining to the team selection process.
As per a report by Cricket Pakistan, Inzamam owns shares in Yazo International Limited, a company that is owned by a popular player agent Talha Rehmani who manages some high-profile Pakistan cricketers like Babar Azam, Shaheen Shah Afridi and Mohammad Rizwan among others. The star wicketkeeper-batter Rizwan is the co-owner of Yazo International Limited.
Meanwhile, the Pakistan cricket team is experiencing a horrid World Cup campaign as nothing seems to be going its way at the moment. Led by Babar Azam, Pakistan have suffered four consecutive losses that have jolted their campaign badly. However, they had got off to a positive start after winning their first two matches but it has gone haywire ever since.
The fate that the 1992 World Cup winners have suffered thus far has infuriated fans and many of the former Pakistan players alike and there are demands for some stringent measures to put things back on track in Pakistan cricket. Recently, the incumbent chair of the Pakistan Cricket Board Zaka Ashraf met Aaqib Javed and Mohammad Yousuf among others to discuss the roadmap ahead for the senior team.
Inzamam is one of the most celebrated cricketers in Pakistan because of his major contribution during his playing days. The 53-year-old was one of the finest batters of his time and has a lot of respect in the cricketing fraternity as players like Virender Sehwag even tout him as the best middle order batter in Asia of his time.