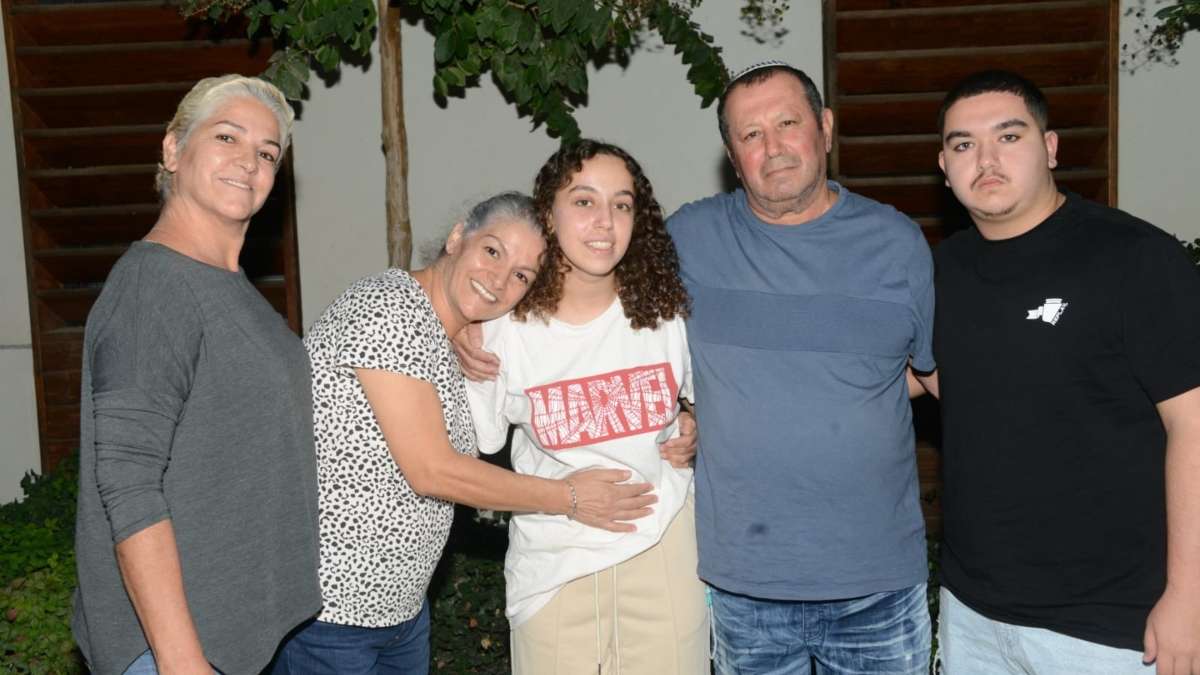 A female Israeli soldier has been released from Hamas captivity in the Gaza Strip in ground operations by the Israel Defence Forces (IDF) inside the conflict-torn territory, said the military on Monday.
According to the IDF, Colonel Uri Megidish was freed during a ground operation after she was kidnapped by Hamas militants during the surprise attack on Israel on October 7. The soldier was medically examined and she was reported in good condition.
The released soldier was reunited with her family, said the IDF as they posted a picture of Megidish with her loved ones. The picture was also released by Israeli Prime Minister Benjamin Netanyahu's office.
How many hostages are being held by Hamas?
According to Israeli government spokesperson Eylon Levy, Hamas is holding at least 239 hostages captive, including 33 children under the age of 10 and 10 children under the age of 5.  "There are children inside the Gaza Strip. Their parents were murdered in front of them. They were ripped out of their parents' arms, and now they're being held in a dark tunnel in Gaza," he said.
Around half of the hostages are believed to be citizens from as many as 25 foreign countries, including an estimated 54 Thais, 15 Argentines, 12 Americans, 12 Germans, six French and six Russians. Qatar mediated negotiations that resulted in the release of four hostages – two Americans and two elderly women. Israel says that Hamas released them due to pressure.
However, talks to free at least 239 hostages held by militants of the Palestine-based militant group Hamas reportedly broke down after the group demanded Israel to allow fuel deliveries in besieged Gaza and declined to guarantee the release of foreign captives, NBC News reported.
The pressure is building on Israeli Prime Minister Benjamin Netanyahu, as family members of the hostages call for decisive action for the safe return of their loved ones. The threat of a looming ground attack in the Gaza Strip has further raised concerns about their safety. 
Death of Shani Louk
The 23-year-old German-Israeli citizen Shani Louk, whose body was paraded naked by Hamas militants after her capture from a music festival in Israel, was confirmed dead by the Israeli Foreign Ministry on Monday.
Louk, a tattoo artist and hair stylist was among the hundreds of victims as Hamas militants targeted a music event near Kibbutz Urm during their surprise assault on Israel on the ill-fated day. Her family had identified her after the disturbing video spread on social media.
​"We are devastated to share that the body of 23 year old German-Israeli Shani Luk was found and identified. Shani who was kidnapped from a music festival and tortured and paraded around Gaza by Hamas terrorists, experienced unfathomable horrors," said the Israeli Foreign Ministry in a post on X.
ALSO READ | We appreciate India's support: Israel after New Delhi abstains from UN resolution on Gaza conflict