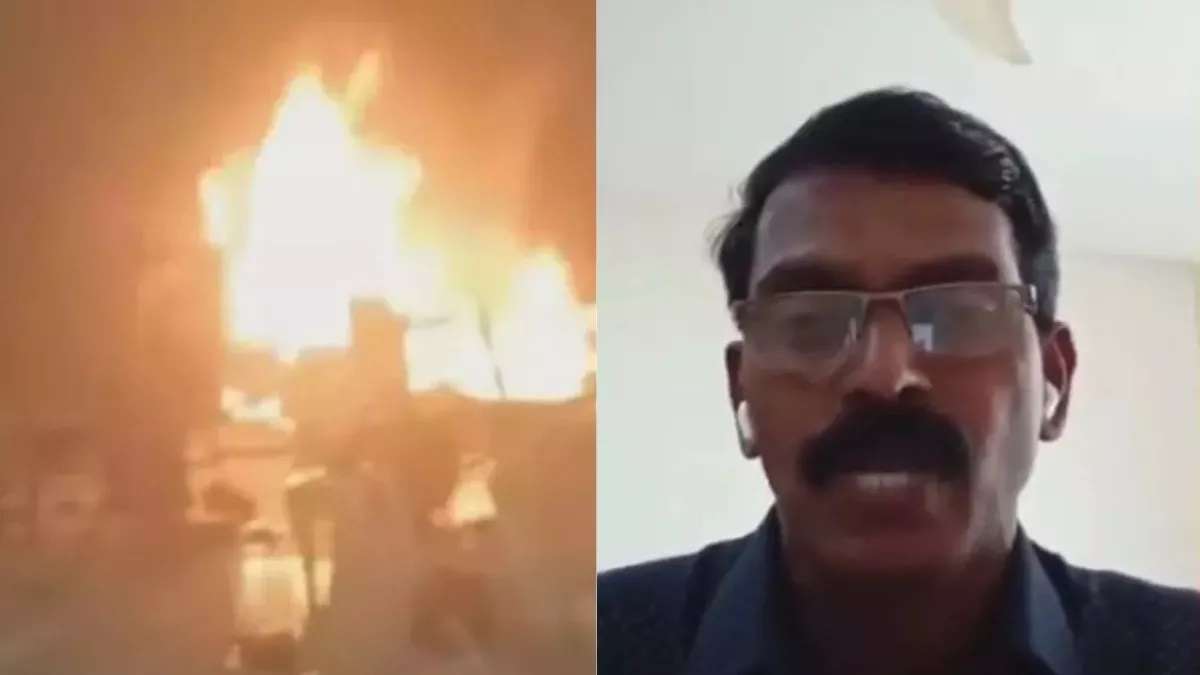 Kerala blasts: Investigating agencies suspected of the involvement of a terrorist organisation in the deadly explosions that shook the state and claimed the lives of three people while 51 others were injured in Kochi's Kalamassery on Sunday.
Just a day earlier, a series of explosions took place at a convention centre named Zamra International Convention and Exhibition Centre during a prayer meet.
A man, identified as Dominic Martin, had surrendered before the police in Thrissur district on Sunday evening. He claimed to be a part of the Jehovah's Witness convention taking place at the Centre. 
The police have been interrogating Martin but were unable to get information on where he was able to lay his hands on the Improvised Explosive Device (IED) along with other explosives or learn how to make these bombs used in the blast.
Speculations are rife that a terrorist organisation carried out these blasts as revenge for the resolution passed in the Convention Centre on the Israel- Hamas conflict. 
Kerala CM convenes all-party meet 
An all-party meeting chaired by Kerala CM Pinarayi Vijayan is underway at the Chief Minister's Conference Hall in the Secretariat, in Thiruvananthapuram.
On Sunday, he had called for an all-party meeting here on Monday in the wake of a blast at a convention centre at Kalamassery in Kochi. A CMO statement said here that Vijayan called for an all-party meeting on Monday at 10 am in the Chief Minister's conference hall in the Secretariat complex.
Kerala Health Minister provides details on patients 
Kerala Health Minister Veena George said, "We have 17 persons in different hospitals, 12 of them are in ICU, 4 are critically ill, and 3 of them are on ventilator. We are giving every possible support."
She added, "Those who are critically ill have burns above 50-60%… Four are critically ill, rest are almost stable… All of them have burns, but no other injuries are found. They have burns. Let the police conduct the inquiry, they will answer all the questions."
Death toll rises as another succumbs to wounds
The death toll from the blasts at a Christian religious gathering near this port city has risen to three, according to an official statement. A 12-year-old girl, identified as Libina from Malayattoor in Ernakulam district, succumbed to her injuries in the early hours of Monday at the Kalamassery Government Medical College Hospital.
Despite receiving ventilator support, her condition continued to deteriorate, leading to her death at 12.40 am, it said. This marks the third casualty from the blasts at the convention centre. Two women who were part of the gathering had lost their lives on Sunday.
Over 50 individuals were injured, some seriously, during the multiple blasts at the international convention centre in Kalamassery where the followers from the minority Christian group, Jehovah's Witnesses, had gathered for the final day of a three-day-long prayer meeting.
ALSO READ | Kerala blasts: NIA takes over investigation, NSG bomb disposal unit rushes from Delhi
ALSO READ | Kerala blasts: 'Matter of serious investigation, can't say anything before probe,' says CM Vijayan