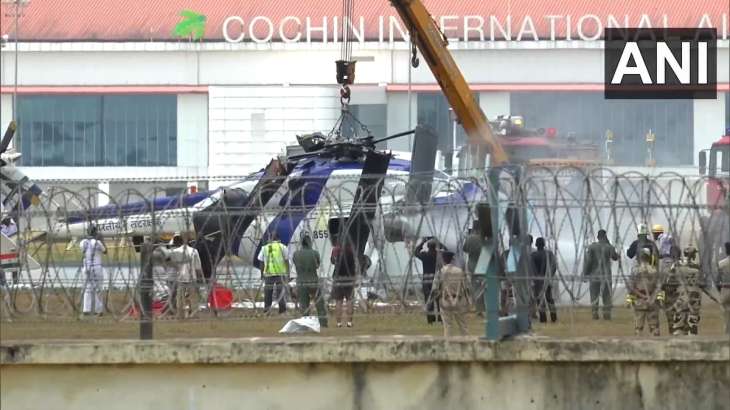 A Coast Guard helicopter made a forced landing after meeting with an accident on Sunday just after it took off. The incident took place at a runway of the Cochin International Airport Limited (CIAL). 
According to news agency ANI, the helicopter aircraft sustained damages to its rotors and airframe. 
Meanwhile, the Indian Coast Guard has ordered an inquiry to investigate the cause of the accident. 
Further details are awaited.