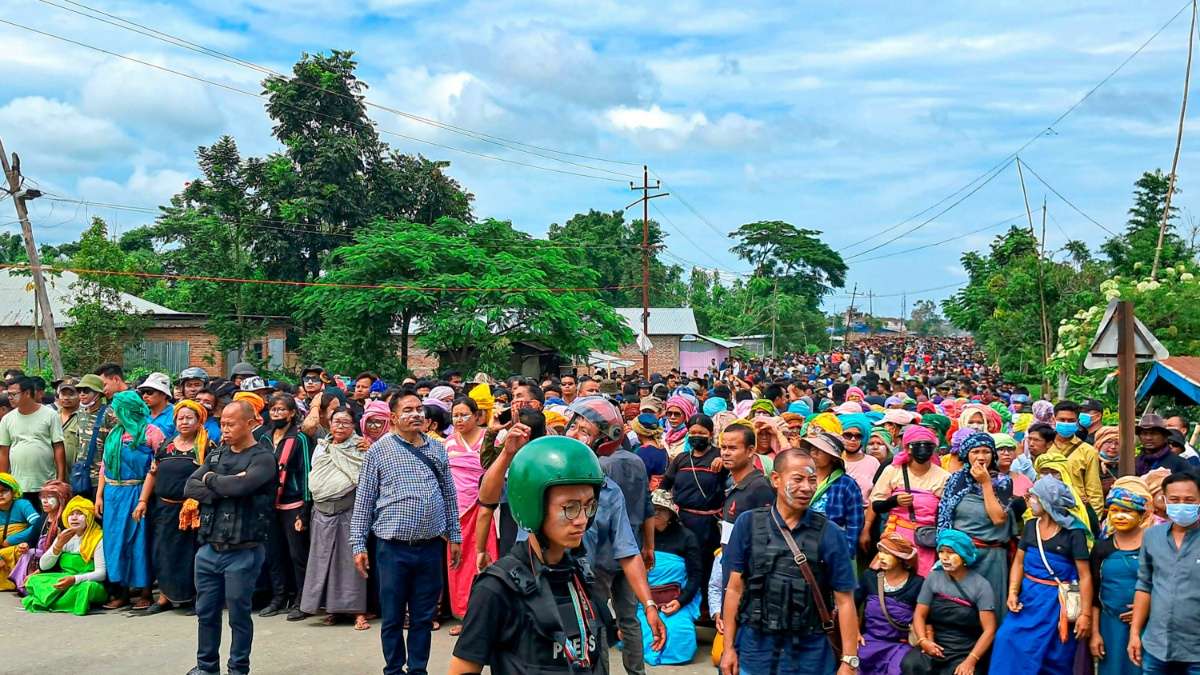 In a distressing turn of events in Manipur, a security force personnel from the India Reserve Battalion (IRB) and his driver fell victim to a fatal ambush by suspected members of Imphal Valley-based terror groups. The attack occurred in the Kangpokpi district between Haraothel and Kobsha villages, an area near the Singda dam that has witnessed increased violence during the ongoing ethnic strife in the state.
The victims, part of the Kuki-Zo community, were targeted without provocation, according to a tribal organisation, which subsequently called for a "shutdown" in Kangpokpi district. This incident adds to a series of clashes between armed villagers amid the ethnic tension between the Meitei and Kuki communities since early May.
Authorities have deployed additional forces in the area, launching a search operation to apprehend those responsible for the attack. The Committee on Tribal Unity (COTU) in Kangpokpi condemned the "unprovoked attack" and declared an "emergency shutdown," urging the government to establish a separate administration for tribals.
The region has been marred by violence since May 3, following a 'Tribal Solidarity March' protesting the Meitei community's demand for Scheduled Tribe (ST) status. The ongoing conflict has claimed more than 180 lives, exposing deep-seated tensions between the Meiteis, who constitute the majority in the Imphal Valley, and the tribals, including Nagas and Kukis, who make up a significant portion of the hill districts. The demand for a separate administration for tribals underscores the complex nature of the ethnic discord in Manipur.
Also read | Manipur airport on high alert after unidentified flying object spotted