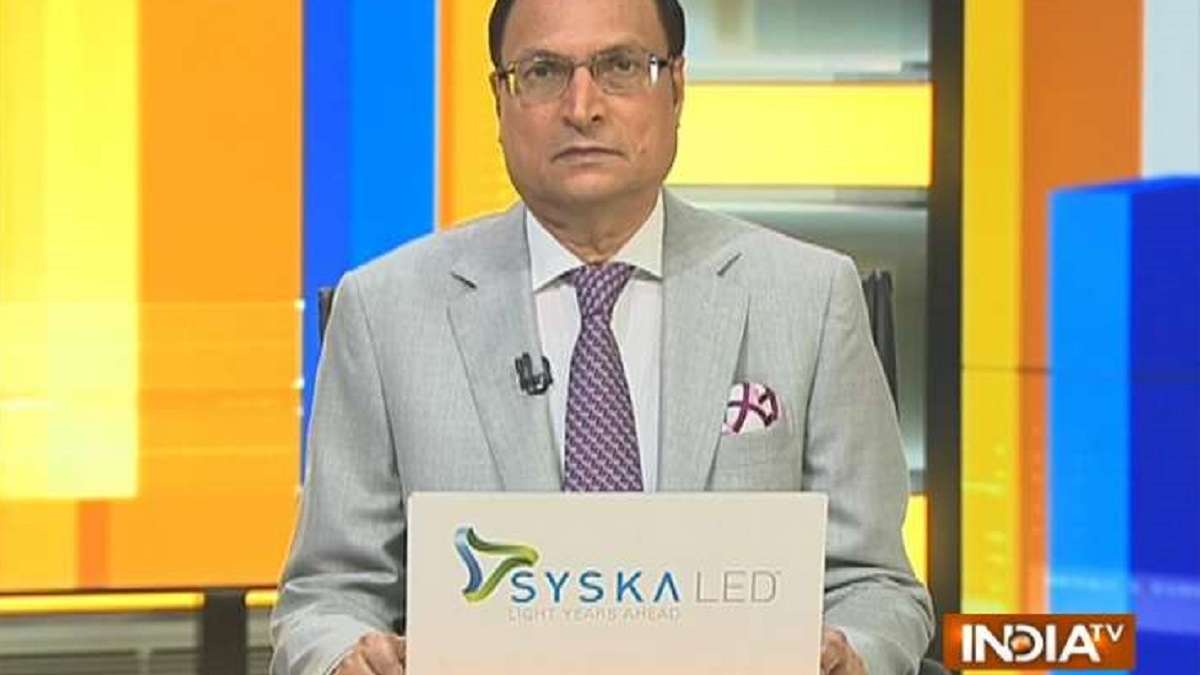 Protesters demanding reservation for Maratha community indulged in arson and vandalism  in Marathwada region of Maharashtra on Monday and Tuesday setting fire to the homes of MLAs and the offices of NCP and BJP.  A BJP office was set on fire in Hingoli on Tuesday, but the fire was soon doused by police. On Monday, the homes of two NCP MLAs Prakash Solunke of Majalgaon and Sandeep Kshirsagar in Beed district were set on fire by mobs. Solunke belongs to Ajit Pawar-led NCP while Kshirsagar belongs to Sharad Pawar-led NCP. The protesters stoned state-run buses and blocked the Dhule-Solapur highway by throwing burning tyres on the road. Curfew was imposed in Beed district while Sec 144 prohibitory orders have been clamped in Dharashiv district. Security has been stepped up outside the homes of MLAs, MPs and ministers to prevent violence. Meanwhjile, the fast unto death by Maratha agitation leader Manoj Jarange-Patil entered the seventh day in Antarwali Sarati village in Jalna district. Jarange-Patil appealed to protesters not to resort to violence. He alleged that "politicians from the ruling dispensation are getting the houses of MLAs torched by their own men".  More than 4,000 protesters set fire to the Municipal Council office in Beed on Monday before ransacking the office and broke computer systems and furniture. In Chunabhatti, Mumbai, Maratha protesters sat on hunger strike in solidarity with Jarange-Patil. Maharashtra chief minister Eknath Shinde on Monday said, Kunbi (OBC) certificates will be issued to 11,530 Marathas on the basis of Nizam-era proof in Marathwada, as per recommendation of Justice Sandeep Shinde committee. The chief minister said, the state government has set up a three-member committee comprising retired judges, Justice M G Gaikwad and Justice Dilip Bhosale,  to advise on the curative petition in Supreme Court on Maratha reservation issue. This committee will also advise the Backward Class Commission on empirical data required to prove the social backwardness of Maratha community. The chief minister appealed to Maratha youths not to resort to the extreme step of committing suicide or indulge in violence, as it will be a dark blot for the entire community. Eknath Shinde said, the state government needs time as it is a legal issue and the curative petition should not be dismissed in the apex court this time. Meanwhile, an opposition delegation led by Sunil Prabhu met the Governor on Monday and suggested that a unanimous resolution for Maratha reservation be adopted by state assembly and forwarded to the Centre, so that necessary legal amendments can be brought. The demand for Maratha reservation is an old one, and it is a complicated issue, no doubt. The issue has been hanging fire for the last 42 years and it will be improper to expect it to be solved within 42 hours. Annasaheb Patil was the first leader to launch an agitation for Maratha reservation in 1981. Over the years, political parties in Maharashtra used this issue to grind their own axe. Marathas constitute 33 per cent of Maharashtra's population. Out of the 21 chief ministers in Mahrashtra till now, 12 were Marathas. The present chief minister is also a Maratha. His deputy chief minister Ajit Pawar is also a Maratha. Former Congress chief  minister Prithviraj Chavan was also a Maratha. In 2014, just before the assembly elections, Prithviraj Chavan's government brought an ordinance giving 16 per cent reservation to Maratha community in government jobs and education. Chavan knew that this ordinance will not stand judicial scrutiny. When Devendra Fadnavis became chief minister, his government sanctioned Maratha reservation based on the Backward Class Commission report. In 2019, Bombay High Court upheld this measure, but in 2021, a five-judge Constitution Bench of Supreme Court headed by Justice Ashok Bhushan quashed the move. This time, the state government wants to take no such risk of rejection in apex court,  based on legal loopholes. Since general elections are slated next year, and the issue is sensitive, Maratha reservation has become a hot topic among voters. The question of reservation is linked to government jobs and employment. It is easier to light a fire, but for Eknath Shinde, it is a big challenge. The question is, how to douse the fire.
Aaj Ki Baat: Monday to Friday, 9:00 pm
India's Number One and most followed Super Prime Time News Show 'Aaj Ki Baat- Rajat Sharma Ke Saath' was launched just before the 2014 General Elections. Since its inception, the show has redefining India's super-prime time and is numerically far ahead of its contemporaries.