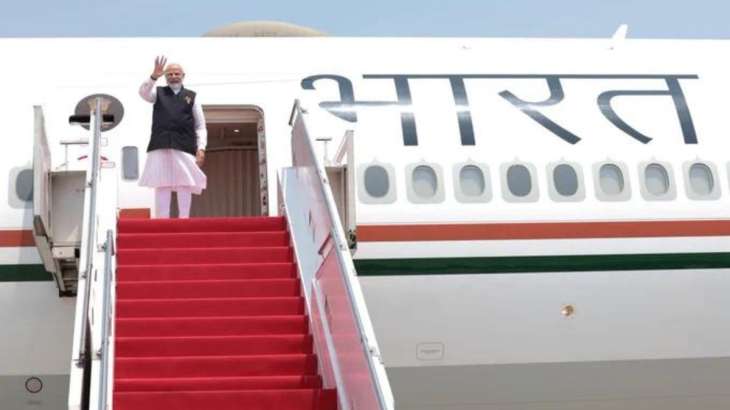 Prime Minister Narendra Modi, who had a jam-packed schedule in Indonesia on Thursday, has arrived at Delhi airport. Notably, the Prime Minister had departed for Jakarta on Wednesday to attend the 20th ASEAN-India Summit and 18th East Asia Summit.
Earlier today, he presented a 12-point proposal to expand cooperation between India and 10-nation ASEAN in a range of areas such as connectivity, trade and digital transformation even as he called for building a rules-based post-COVID world order.
The establishment of a multi-modal connectivity and economic corridor linking South East Asia, India, West Asia and Europe and offering to share New Delhi's digital public infrastructure stack with ASEAN partners are among the proposals announced by Modi at the annual ASEAN-India summit in this Indonesian capital.
The 12-point proposals also included the prime minister's call for a collective fight against terrorism, terror financing and cyber-disinformation as well as to raise issues being faced by Global South in multilateral fora. Two joint statements — one on maritime cooperation, and the other on food security were also adopted at the summit.
In his address at the summit, Modi said that progress towards a free and open Indo-Pacific and elevating the voice of the Global South is in the common interest of all.
The Association of Southeast Asian Nations (ASEAN) is considered one of the most influential groupings in the region, and India and several other countries including the US, China, Japan and Australia are its dialogue partners.
In his opening remarks, Modi described the grouping as the epicentre of growth and that New Delhi is committed to working "shoulder to shoulder" with it.
"The 21st century is Asia's century. It is our century. For this, it is necessary to build a rule-based post-COVID world order and efforts by all for human welfare," the prime minister, co-chairing the summit, said.
(With inputs from agencies)
Also Read: G20: Joe Biden to arrive in Delhi tomorrow, VK Singh to welcome him | Check who will receive other heads