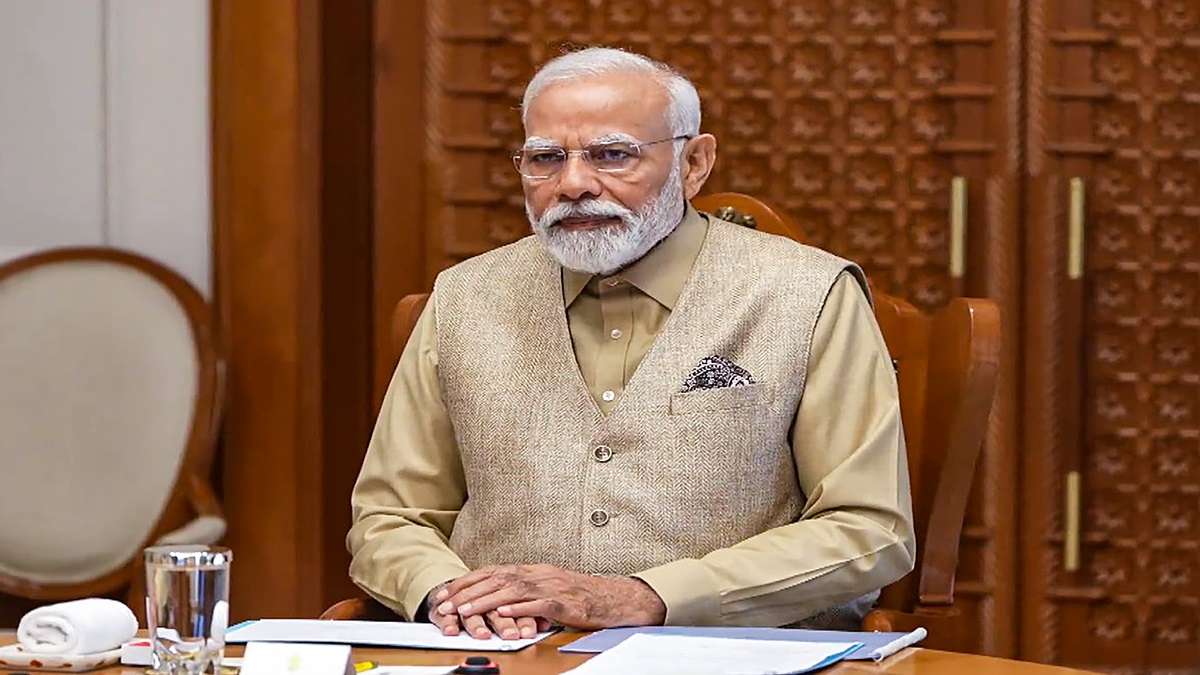 Prime Minister Narendra Modi on Monday extended his greetings to the followers of Hazrat Nizamuddin Aulia on the occasion of the 720th annual Urs celebration. Extending his best wishes, the Prime Minister stated that India is widely known for its diversity and socio-cultural unity. 
"The vibrancy of various sects, communities, and traditions has nurtured and nourished the foundations of our society. This extraordinary aspect of our culture has been further strengthened by the contribution of Fakirs, Pirs and saints in promoting the ideals of peace, brotherhood and compassion," PM Modi stated.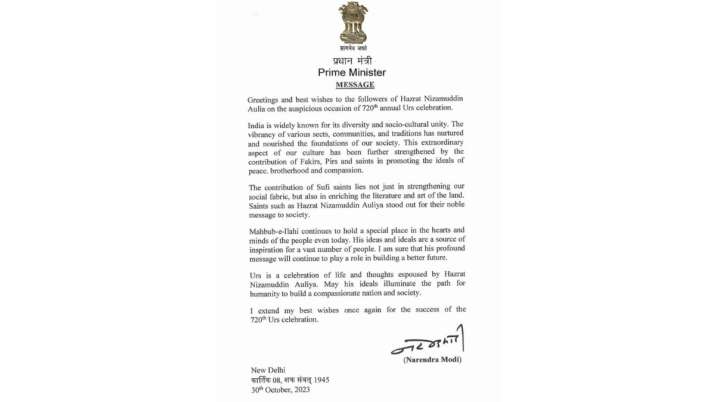 PM Modi's remarks on contribution of Sufi saints
He further said that the contribution of Sufi saints lies not just in strengthening our social fabric, but also in enriching the literature and art of the land. Saints such as Hazrat Nizamuddin Auliya stood out for their noble message to society, he added. 
Mahbub-e-Ilahi continues to hold a special place in the hearts and minds of the people even today. His ideas and ideals are a source of inspiration for a vast number of people, the PM remarked. 
"I am sure that his profound message will continue to play a role in building a better future. Urs is a celebration of life and thoughts espoused by Hazrat Nizamuddin Auliya. May his ideals illuminate the path for humanity to build a compassionate nation and society. I extend my best wishes once again for the success of the 720th Urs celebration," PM Modi added. 
About Urs
It should be mentioned here that Urs is the death anniversary of a Sufi saint, usually held at the saint's dargah. In most Sufi orders such as Naqshbandiyyah, Suhrawardiyya, Chishtiyya, Qadiriyya, etc. the concept of Urs exists and is celebrated with enthusiasm. The devotees refer to their saints as lovers of God.  Urs rituals are generally performed by the custodians of the shrine or the existing Shaikh of the silsila. The celebration of Urs ranges from Hamd to Naat and in many cases includes the singing of religious music such as qawwali. The celebration also features food samples, bazaar, and various kinds of shops. 
ALSO READ: Sardar Patel would be blessing us for Article 370 revocation from Kashmir: PM Modi on 'National Unity Day'