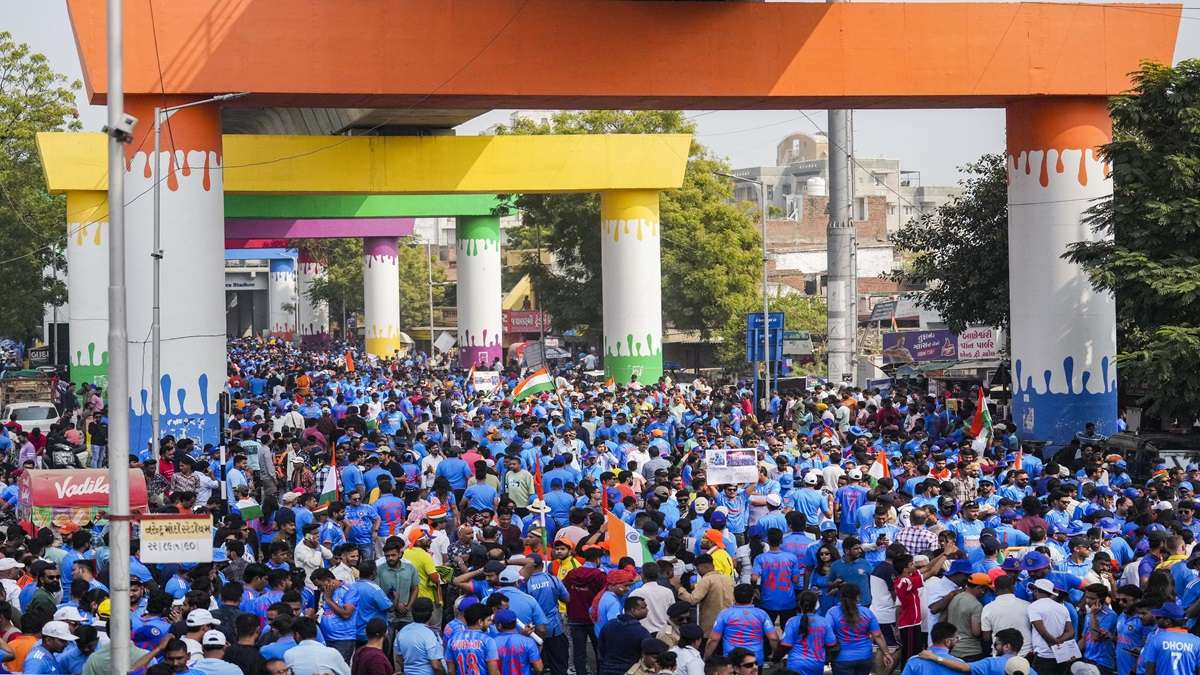 World Cup 2023 Final: Prime Minister Narendra Modi has sent his best wishes to the Indian Cricket Team ahead of the World Cup Final 2023 today (November 19). 
"All the best Team India! 140 crore Indians are cheering for you. May you shine bright, play well and uphold the spirit of sportsmanship," PM Modi said in a post on X (formerly known as Twitter). 
The final between the two-time champions and the five-time winners will be staged at the Narendra Modi Stadium, which is acknowledged as the biggest cricketing arena in the world.
Meanwhile, excitement started building around the Narendra Modi Stadium as fans from all over the country gathered outside the arena, praying and wishing that the hosts pip the five-time champions to their second world title in the 50-over format.
Excited fans, with posters of their cricketing demigods and faces painted in the Tricolour, were spotted gathering around the stadium ahead of the Cup finale.
India stormed into the finals after a 70-run victory over New Zealand on Wednesday. After Rohit Sharma and Shubman Gill's explosive start, Virat Kohli and Shreyas Iyer scored a ton each to put India on course to a massive target. KL Rahul arrived to apply the finishing touches to power India to a score of 397/4. With New Zealand appearing in control of the chase, Mohammed Shami struck at the right moments to ensure that India reach the final.
In the second semi-final, South Africa made Australia sweat after setting a modest target. Australia skipper Pat Cummins and speedster Mitchell Starc held their nerves to take the hosts to a three-wicket win. 
ALSO READ:​ R Ashwin to return? Predicting India's likely playing XI for World Cup 2023 final against Australia
ALSO READ: Google Doodle celebrates World Cup 2023 final game between India-Australia