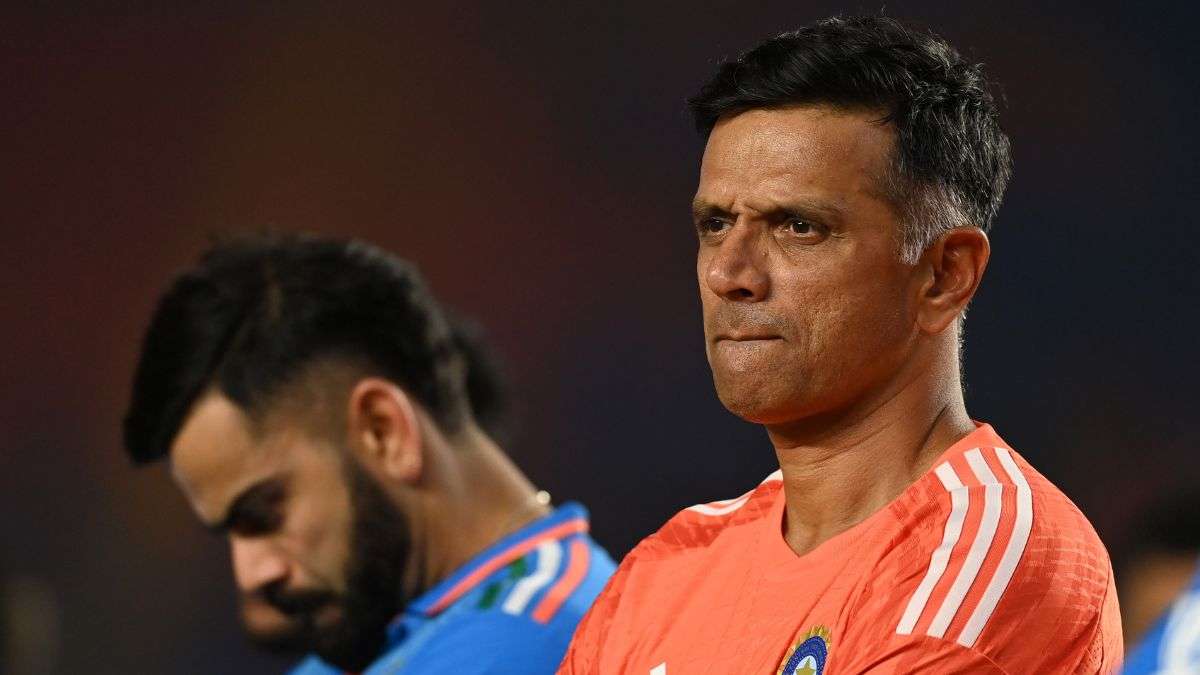 India suffered a heartbreaking defeat against Australia in the final after a string of stellar performances in the World Cup 2023. After dominating the entire tournament, the Indian team conceded a huge 6-wicket defeat at Ahmedabad's Narendra Modi Stadium. 
It was not an easy defeat to accept for the fans whose expectations rose to the next level after recording 10 one-sided wins. A defeat also shattered the player's and staff's hearts with many failing to hide their emotions after the match. The team's head coach Rahul Dravid also expressed his disappointment during the post-match press conference and also defended the team's approach while batting. 
India were off to another explosive start with Rohit Sharma's quickfire 47 runs as India put 80 runs on the scoreboard in the first ten overs. But they were bowled out on just 240 runs with KL Rahul top-scoring with 66 runs in 107 balls. India's defensive approach in the middle overs was one of the highlights of the final as the team recorded only two fours during the 11 to 40 overs. The likes of Ravindra Jadeja and Suryakumar Yadav struggled to provide the finish they needed after Rahul's departure.
But Dravid defended his batters and also praised Rohit Sharma's captaincy throughout the tournament. 
"We played fearless cricket, we had 80 runs in first powerplay," Dravid said. "Sometimes, you have to rebuild innings after losing a few wickets, we were not defensive.
"Rohit has been an exceptional leader, always committed to planning and gave personal time and energy to this campaign. Obviously, there is disappointment, but this team has given a lot of joy in the past couple of months. Of course, Rohit and team is disappointed, and it is tough to see the emotion as coach in that dressing room. But the sun will come up tomorrow, and as sportsmen, we move on."