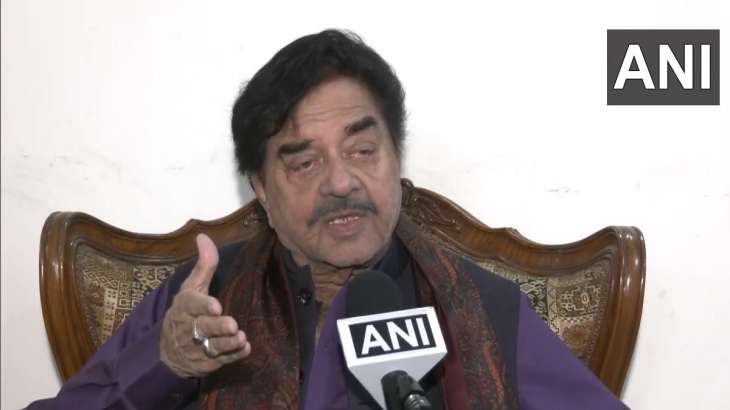 Rahul Gandhi Lok Sabha disqualification: Trinamool Congress MP Shatrughan Sinha on Sunday said that Rahul Gandhi has become the biggest hero in today's politics. Sinha's remark has come after the Gandhi scion was disqualified as Lok Sabha Member of Parliament (MP) following his conviction in the 'Modi Surname' remark case by a Gujarat court.
"…I thank PM Narendra Modi. What they did is an example of 'Vinash Kale Viprit Buddhi.' But it will not only protect democracy but also help Rahul Gandhi & Opposition get an advantage of 100 plus seats..," Sinha said.
Reacting to Shatrugan Sinha's statement, BJP leader Agnimitra Paul said, "I think Shatrughan Sinha is planning to join Congress as Trinamool Congress is not giving him an opportunity that's why he is talking like that. The court has given this order on basis of which he (Rahul Gandhi) was disqualified."
"Rahul Gandhi has hurt the sentiments of the OBC community, what does the PM have to do with this? Shatrughan Sinha has a history of changing his parties," she said.
ALSO READ | Rahul Gandhi changes Twitter bio, writes 'Dis'Qualified MP'

ALSO READ | Akhilesh seeks Congress support for next Lok Sabha elections in fight against BJP