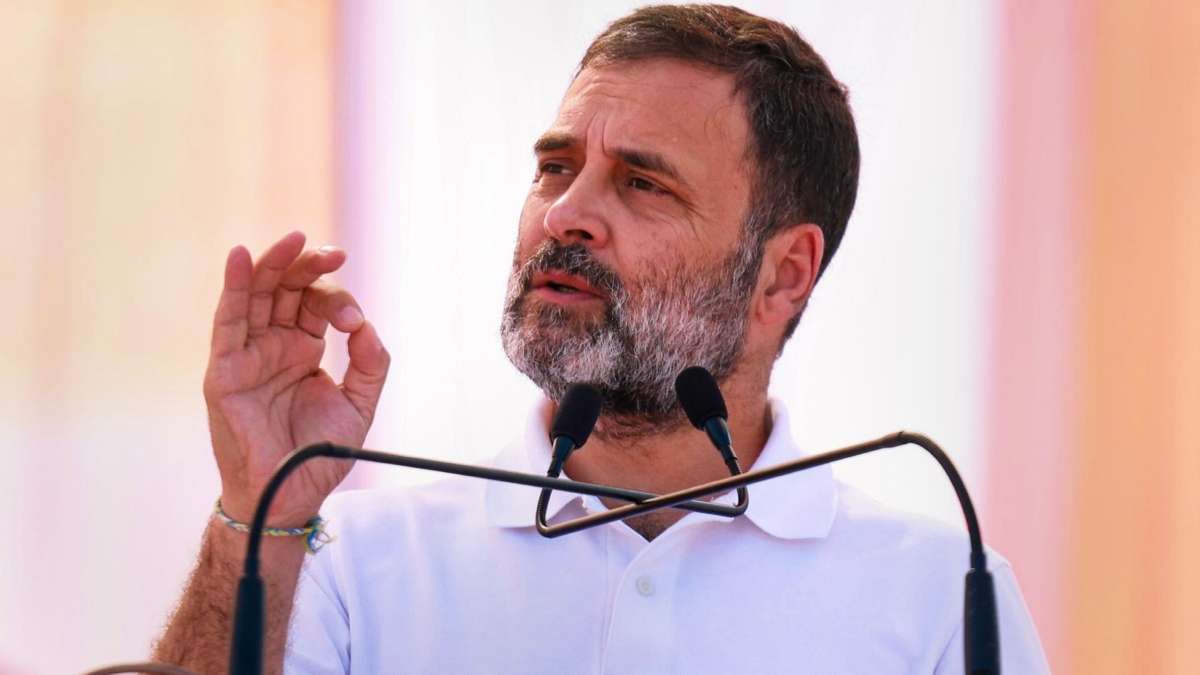 Congress leader Rahul Gandhi on Monday took a dig at the Rashtriya Swayamsevak Sangh (RSS), saying that while they have force, "I have truth", in a video of his recent visit to the Golden Temple in Punjab's Amritsar.
Sharing a video of his visit on his official YouTube channel, Gandhi said, "My view is that force is always a lie, power is always the truth. For example, the US is called a superpower. It is not a superpower, it is a super force. (Mahatma) Gandhi is a superpower, Guru Nanak is a superpower and force is always destructive because it is always used with the fear attached to it, it is always used with anger, with hatred."
The Congress leader spoke in detail about his learnings from the visit and remarked that he does not own the force compared to the RSS – saying, "They have force, they have the government of India, they have institutions, they have the CBI, ED, they have got everything, so the only thing that I have and I cannot tell you how beautiful it is, is I have the truth,
Gandhi further said that the force of RSS has nothing to do with the truth, which he would like young Indians to understand. "Who is a guru? A guru is the one who leads you from the darkness of the untruth to the light of the truth," he said.
Gandhi spoke on his 'spiritual journey'
Further in the video, Gandhi spoke on providing 'seva' at Sri Harmindir Sahib, where he was seen performing services like cleaning utensils and taking care of shoes belonging to the devotees. He was also seen peeling vegetables at the "langar" and serving food to devotees.
The Congress leader said that such services teach public service to people and respect for humanity. He then paid obeisance inside the sanctum sanctorum. Prior to that, Gandhi also offered "seva" at the "Jaura ghar" (shoe house).
He also listened to the "Shabad Kirtan" (religious hymns) and took part in the traditional ritual of "palki seva", the closing rite in which the Guru Granth Sahib is taken for "Sukhasan" to the Akal Takht.
(with PTI inputs)
ALSO READ | 'Why is PM Modi afraid of OBC caste-based census?': Rahul Gandhi in poll-bound Chhattisgarh