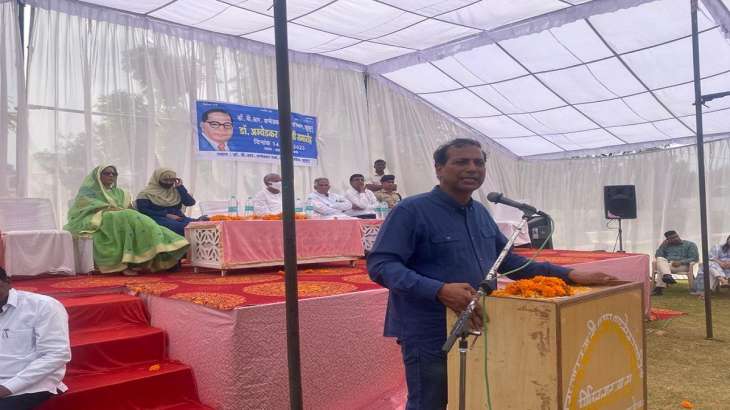 Rajendra Singh Gudha, Udaipurwati MLA and former Rajasthan Congress minister, joined Maharashtra Chief Minister Eknath Shinde-led Shiv Sena today (September 9). He joined the party in the presence of Maharashtra Chief Minister Eknath Shinde in Jhunjhunu on Saturday. 
Both Rajendra Singh Gudha and CM Shinde addressed a press conference at Liberty Farm House.
During his address, Maharashtra CM Eknath Shinde said, "Rajasthan has potential for industries and mining…If we do development here, unemployed people of the state will not go to other states…Shiv Sena is doing the same work in Maharashtra."
Previously, former Rajasthan minister Rajendra Singh Gudha had accused Chief Minister Ashok Gehlot-led Congress government of corruption after he mentioned about a Lal diary (Red diary).
The development comes at a time when assembly elections are due to be held in the state later this year.