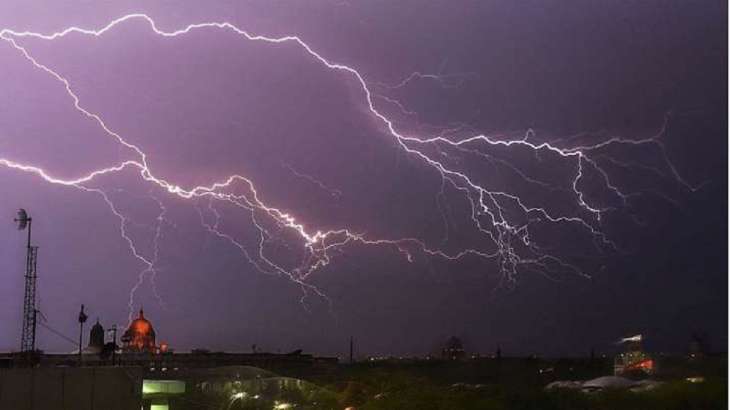 In yet another incident of lightning, a 50-year-old was killed while five others were injured after lightning struck them in Rajasthan's Jhalawar district on Sunday, police said. 
The deceased has been identified as Harishankar, a resident of Bejajpur in Baran district, they said. A group of tourists from Baran was visiting the heritage site when at around 4.30 pm lightning struck a dome and area near the palace, SHO (Sarola) Komal Prasad said.
Harishankar, who was one of the tourists, died on the spot, he said. Five others, including two children, were injured in the incident. They were rushed to a local hospital and are undergoing treatment, the SHO said.
Four of the injured tourists are from Baran while one is from Jhalawar, he said, adding the body was handed over to family members after post-mortem.
ALSO READ | Bihar: Lightning strikes kill 15 people in 8 districts
ALSO READ | MP: Three killed in lightning strikes in Raisen district