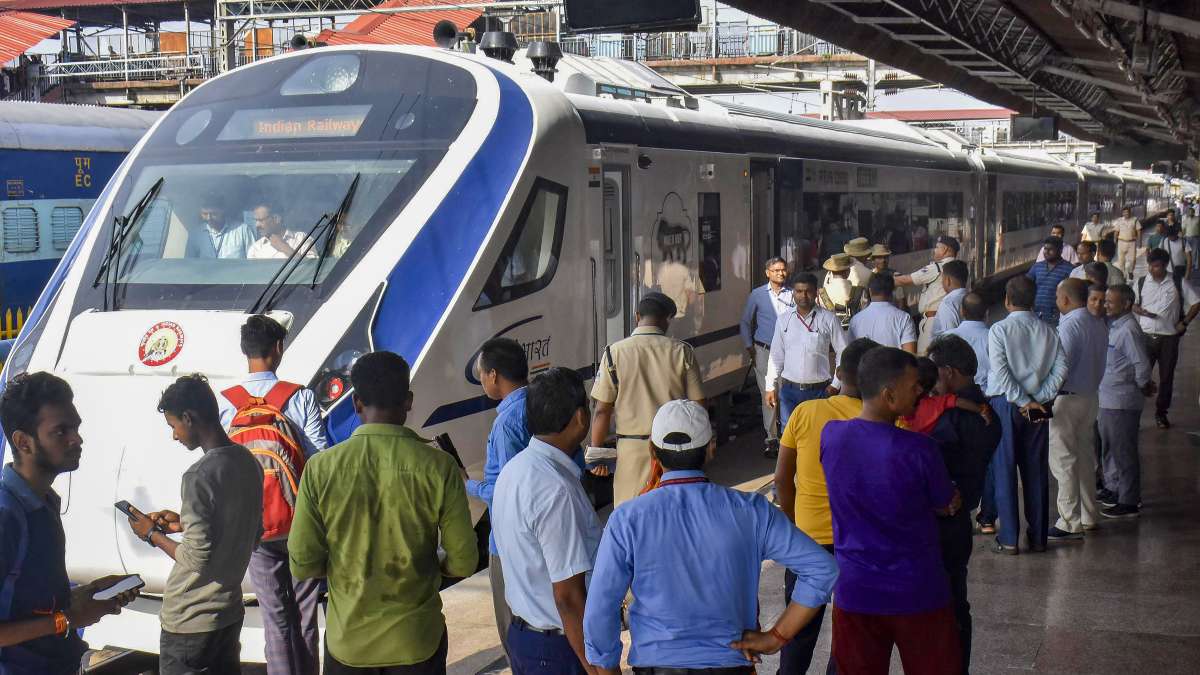 In view of the increasing number of passengers during the festival season, the Indian Railways has decided to run special trains. In a first, Vande Bharat Express has been included as a special train for homebound passengers during Diwali and Chhath Puja. Vande Bharat special train with 16 coaches will be run between New Delhi-Patna and would take about 11 and a half hours.
52 special trains approved
According to the Railways, owing to the high footfall during Diwali and Chhath festival, 52 special trains has been approved so far which will make 522 trips to and fro. Along with this, preparations are also going on to operate some other trains. If sources are to be believed, this year the Northern Railway is trying to provide about 18 lakh seats for the passengers.
When will Vande Bharat train run?
Vande Bharat Express will depart from New Delhi station at 7:25 am on November 11, 14 and 16 and reach Patna at 7 pm. Vande Bharat is likely to complete this 994 km long journey in about 11 hours 35 minutes. In return, it will depart from Patna on November 12, 15 and 17 at 7:30 am and is likely to reach New Delhi at 7 pm. During this period, Vande Bharat Express will stop for 5 minutes at Prayagraj Junction and only 2 minutes at other stations including Kanpur, Prayagraj, Pandit Deendayal Upadhyay Junction, Buxar and Arrah stations in both directions en route. This train will make a total of six trips between New Delhi and Patna in November.