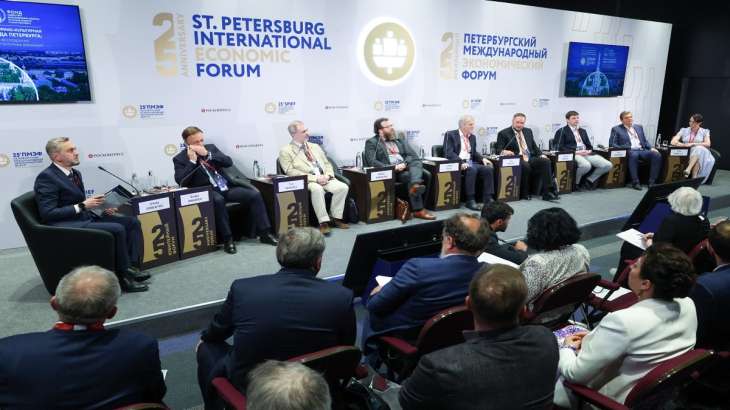 India and Russia are scheduled to hold a significant conference from March 29-30 in the national capital, with an aim to discuss business growth opportunities among the two friendly nations. The event is part of the St. Petersburg International Economic Forum's (SPIEF) foreign events programme, the India–Russia Business Forum themed on 'Cooperation for Development and Business Growth Opportunities in Russia'. According to the statement released by the SPIEF, the event will be held at The Oberoi in New Delhi.
The purpose of the Forum is to discuss business growth opportunities for creating high-tech alliances between Russia and India in different sectors including IT, cybersecurity, manufacturing, smart cities and infrastructure, transport, logistics and healthcare, and support Russian companies as they refocus on new markets.
"The Russia–India cooperation format is one of the drivers of region-wide efforts to improve the architecture of inter-state relations in the Asia–Pacific Region (APR). The Forum is designed to strengthen business ties between the Russian and Indian business communities, to support Russian businesses entering the Indian market and to acquaint Indian partners with specific export offers," said Anton Kobyakov, Adviser to the President of the Russian Federation.
"India is one of Russia's most important trade and economic partners, and the potential for growth in trade between our countries is very high. As part of the Forum, the Russian Export Center will be carrying out a high-tech business mission, in which over 20 Russian companies from the IT sector, business process management, mechanical engineering, construction, energy and medicine will be participating. A number of Russian companies have products and solutions that are unique and often unrivalled throughout the world. The REC will be arranging B2B negotiations for them with potential
Indian buyers and partners," said Veronika Nikishina, General Director of the Russian Export Center.
Representatives of Russian and Indian government agencies, and commercial and industrial organizations will be taking part in the event. The focus of the 'Technological Alliances in the Greater Eurasia' plenary session will be the question of how to perfect cooperation between Russia and India in high-tech.
Over the course of the two days, panellists will also be discussing an action plan for stakeholders to bolster increased bilateral trade and investment in areas such as smart cities, healthcare, IT and the digitalization of the transport sector.
Key personalities of the -industry forums including Roscongress Foundation, Department of Foreign Economic and International Relations of the City of Moscow, Russian Export Centre, Technological Sovereignty Export Association, Invest India: Investment Promotion and Facilitation Agency and FICCI: Industry's Voice for Policy Change will also be present at the India Russia Business Forum. Notably, the St. Petersburg International Economic Forum will be held at St. Petersburg's ExpoForum Convention and Exhibition Centre on 14–17 June 2023.
Also Read: Jack Dorsey's net worth drops $526 million after Hindenburg report