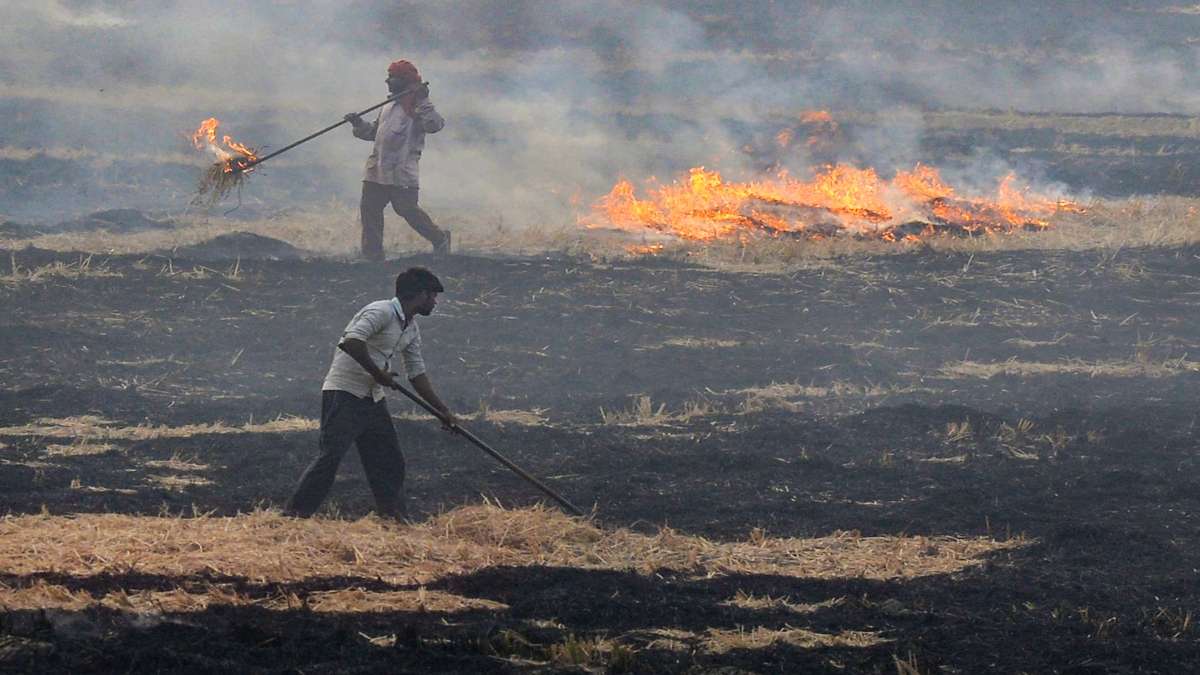 The Supreme Court on Tuesday (November 21) talked tough once again on the issue of air pollution, which has been persistent in the national capital region for a few days now, and said that farmers are being made a villain and are not being heard in the court. The court asked the Punjab government to take cue from Haryana in the manner in which the financial incentives are given for farmers to curb air pollution. The top court asked why does the Punjab government not make the process of crop residue 100 per cent free. The farmers must have some reasons for burning stubble, the SC observed.
"Punjab government's report suggests that 8481 meetings have been held with farmers and farm leaders to convince them to not burn paddy straws by SHOs," SC observed.
​Supreme Court recorded in its order that upward trend in farm fires has not abated.
"984 FIRs have been lodged against landowners for stubble burning. Environmental compensation amounting to more than Rs 2 crores has been imposed of which Rs 18 lakhs has been recovered," the SC said.
Supreme Court observed that farmers are being made a villain and they are not being heard here in the court.
"Why doesn't the Punjab government make the process of crop residue 100% free? To burn it, all the farmer needs to do is light a matchstick. Machine for the management of crop residue to farmers is not everything. Even if machine is given for free, there is diesel cost, manpower etc." Supreme Court said, while also asking why Punjab cannot fund diesel, manpower, etc. and utilise the byproduct.
"State of Punjab should also take a cue from State of Haryana in the manner in which financial incentives are given," SC said.
SC on land in Punjab
The Supreme Court observed that land in Punjab is becoming arid slowly because the water table is getting depleted.
"if land runs dry, everything else will get affected. Somewhere the farmers should understand or be made to understand the consequences of growing paddy," the SC said.
Supreme Court asked Attorney General to explore how can paddy be discouraged and alternate crops be encouraged.
Supreme Court in its order said that committee must look into aspect of discouraging cultivation of rice.
"Long-term impact could be disastrous. Thus, persons concerned must put their heads together to see how to encourage switching over the an alternate crop," the SC said.
Supreme Court observed that State governments and the Union government must forget the politics and figure out how to do this.
"If blame game continues, land will run dry, water will disappear," the SC noted.
(With ANI inputs)