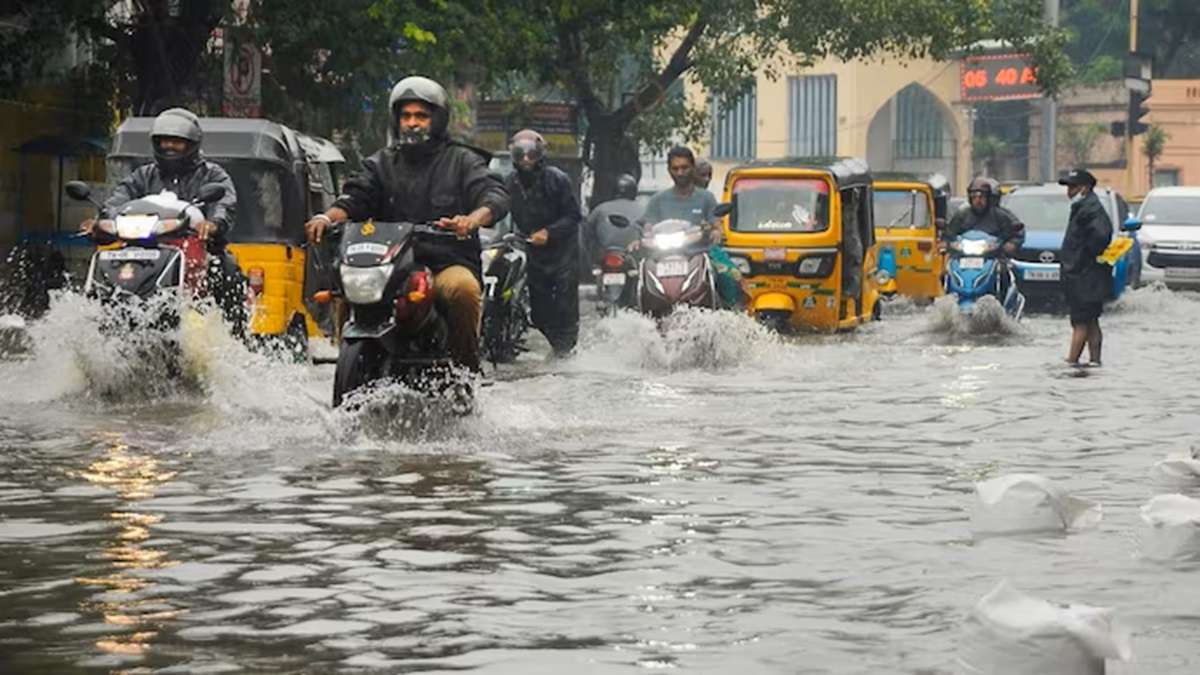 In its latest update, the India Meteorological Department stated that several parts of Tamil Nadu and Kerala are expected to receive an isolated heavy rain spell for the next one week. The weather department also issued an orange alert for Tamil Nadu's  Ramanatahapuram district, while a yellow alert has been sounded in eight other districts. 
Following spells of intense rain in Tamil Nadu's Tiruvallur district, the Regional Meteorological Centre (RMC) in Chennai has predicted extremely heavy rain at isolated locations in the districts of Kanyakumari, Ramanathapuram, Tirunelveli, and Thoothukudi. Additionally, moderate rains have also been predicted in parts of Chennai in the next two days. 
Heavy rainfall in Tamil Nadu has caused severe damage to paddy crop cultivation across the state. Since the onset of the Northeast Monsoon, the state recorded heavy rainfall in isolated places. In the past 24 hours, Nagapattinam recorded 15 cm rainfall and on November 15 Nagapattinam recorded 11 cm rainfall. 
Farmers of the Kadamangudi region claimed that around 500 acres of paddy crops, waiting for final cultivation, were inundated in heavy rainfall. 
Earlier on November 14, Tamil Nadu Disaster Management Minister KKSSR Ramachandran said that the department is already in touch with the Agriculture Department and assured that the government will take appropriate action. As rain lashed several parts of Chennai and Nagapattinam, Cuddalore, Puducherry and Karaikal areas today under the influence of the Northeast monsoon, the minister further said that the situation is under control.
Northeast monsoon intensifies 
Northeast Monsoon onset intensified in Southern India receiving heavy to very heavy rainfall. The Metrology Department has predicted moderate rainfall to continue over isolated places in Tamil Nadu, Pondicherry and Karaikkal for the next one week.
Heavy rainfall in Southern India occurs due to the northeast monsoons, also known as the winter monsoon. The Northeast monsoon is the counterpart of the southwest monsoon and usually occurs between October to December and is a comparatively smaller-scale version of the southwest monsoon, especially confined to the Southern peninsula.
(With inputs from agencies)
ALSO READ: Tamil Nadu: Five dead after truck collides with car in Tirupur district