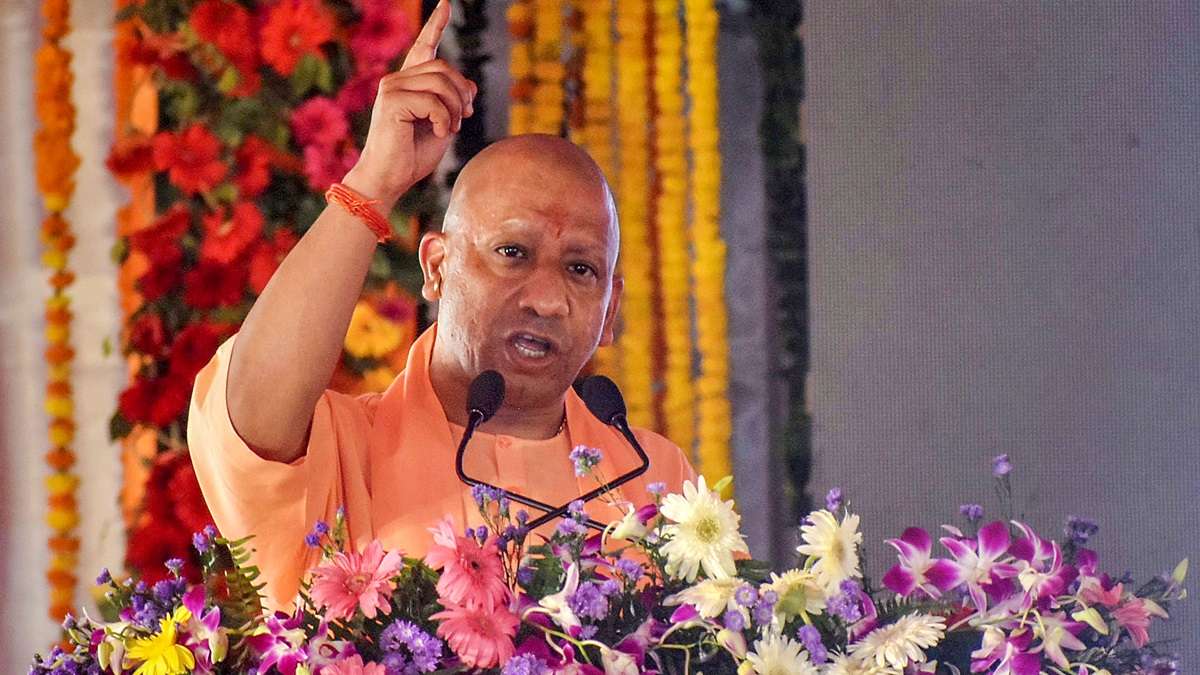 The Yogi Adityanath-led Uttar Pradesh government on Saturday banned Halal-certified food and medicines in a bid to control the unauthorized practice of granting 'Halal certificates'. The ban has been imposed on the production, storage, distribution and sale of food products with halal certification while products manufactured for export have been exempted.
In a statement, the state government alleged 'malicious attempts' to discourage the use of products lacking a halal certificate not only seek 'unfair financial benefits' but also form part of a 'pre-planned strategy to sow class hatred, create divisions in society, and weaken the country' by "anti-national elements".
The statement warned those involved in the practice of strict measures. "Strict legal measures will be taken against any individual or firm engaged in the production, storage, distribution, buying, and selling of halal-certified medicines, medical devices, and cosmetics within Uttar Pradesh," the statement said. 
However, products manufactured for export will not be subject to the restrictions, it said.
Products being labelled with halal certification
According to the statement, the UP government recently received information which indicated that products such as dairy items, sugar, bakery products, peppermint oil, salty ready-to-eat beverages, and edible oils are being labelled with a halal certification. "Additionally, certain medicines, medical devices, and cosmetic products are reported to feature the halal certificate on their packaging or labelling," the statement said.
"However, there are no provisions for marking halal certification on labels in the government rules related to drugs, medical devices, and cosmetics, nor is there any mention of halal certification in the Drugs and Cosmetics Act, 1940, and its related rules. "Any direct or indirect mention of halal certification on the labels of medicines, medical devices, or cosmetics constitutes falsification under the said Act, making it a punishable offence," it said.
As per the Act and rules applicable to food items, the Food Safety and Standards Authority of India has been given the right to determine the standards of food items, the statement said.
FIR registered in Lucknow
An FIR on the matter has also been also registered in Lucknow Commissionerate last Friday. Entities such as Halal India Private Limited Chennai, Jamiat Ulama-i-Hind Halal Trust Delhi, Halal Council of India Mumbai, Jamiat Ulama Maharashtra, and others have exploited religious sentiments to boost sales by providing halal certificates to customers of a specific religion, the government said citing the FIR.
In a statement, Jamiat Ulama-i-Hind Halal Trust termed the allegations as 'baseless' and said it will take 'necessary legal measures to counter such misinformation'. "We adhere to government regulations, as emphasised in the Ministry of Commerce & Industry notification, requiring all halal certification bodies to be registered by NABCB (National Accreditation Board for Certification Bodies under Quality Council of India), a milestone that Jamiat Ulama-I-Hind Halal Trust has achieved," it said.
ALSO READ | Uttar Pradesh: Wanted criminal Rashid Kalia killed in gunfight with police in Jhansi
ALSO READ | Uttar Pradesh CM Yogi sanctions two more expressways in major infrastructure push | DETAILS