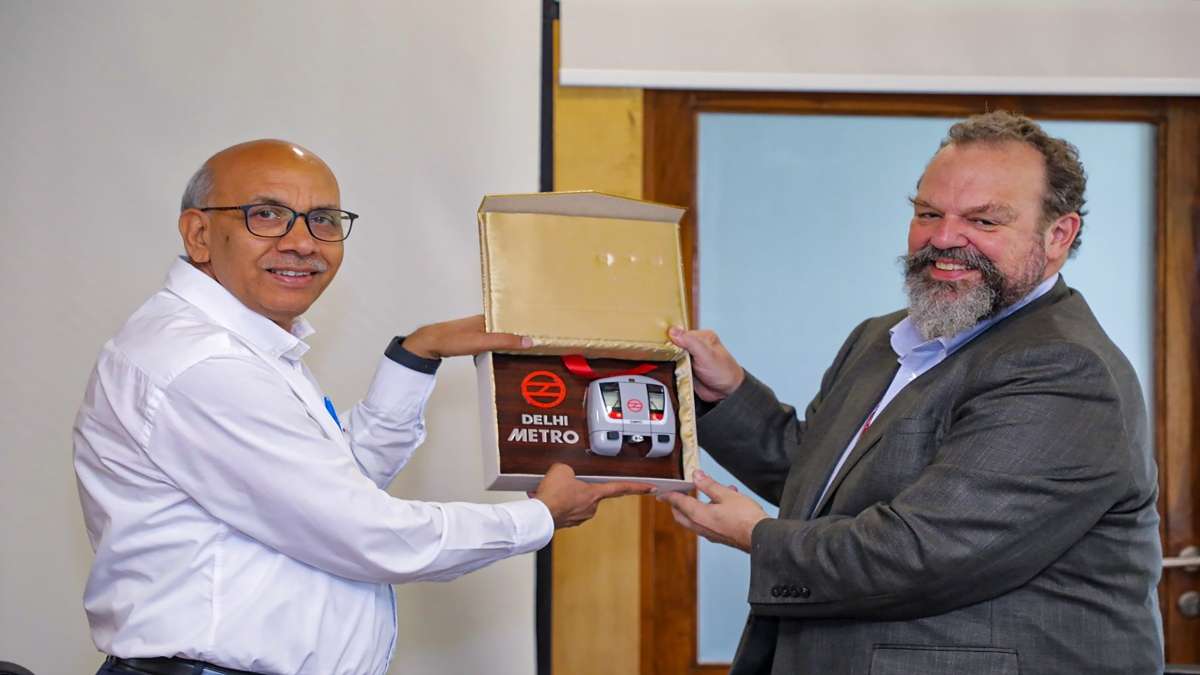 International tunnelling expert and president of International Tunneling Underground Space, Professor Arnold Dix on Monday (November 20) arrived at the site of the Uttarkashi tunnel collapse where 41 workers have been trapped for nine days now. He inspected the site and said that all the workers will be rescued and also hailed the ongoing work by the Indian agencies to bring out the victims of the incident. He said that the teams working at the site are "fantastic" and added that the whole world is there to help in the rescue efforts.
Who is Professor Arnold Dix?
Professor Arnold Dix was elected as the new International Tunnelling and Underground Space Association President during the association's 48th General Assembly held in Copenhagen last year. He succeeded Jenny (Jinxiu) Yan from China.
Dix is a Professor of engineering, a scientist and a lawyer, who has served as Vice-President of the ITA since 2019. He has been tutor of ITA COSUF and participated in two ITA working groups focusing on safety and maintenance in underground works.
Dix provides expertise and special advice in multiple fields: legal, political, ethical and technical risks related to environment underground and complex structures.
Dix is an advisor for construction, including design concept review, commissioning, procedures and operational readiness with a special expertise on the underground, construction safety, operational safety, operations, environment, refurbishment and security.
According to Australian tunnelling society, Dix is the first Australian to be elected to the position in the organisation's 50-year history.
He has played a key role mitigating the risks of disasters and responding to actual disasters. He investigated the 9/11 disaster in New York (Underground aspects), London Bombings, Madrid Bombings, along with fire related disasters such as the Daegu Metro Fires, and Hong Kong Metro fires.
Uttarkashi tunnel collapse:
The former advisor of PMO Bhaskar Khulbe and Deputy Secretary of PMO Mangesh Ghildiyal appealed to all the concerned departments involved in the rescue operation (RVNL, Navyug, ONGC, State PWD, BRO and THDC) and asked them to provide the final report on progress in the rescue operation by this evening.
"Instructions have been given to the rescue team to complete the rescue operation of the workers trapped in the tunnel as early as possible. Former advisor to the Prime Minister's Office, Bhaskar Khulbe and Deputy Secretary in PMO Mangesh Ghildiyal gave strict instructions to the rescue team. Bhasker Khulbe, Dy Sec Mangesh Ghildiyal and Secretary Disaster Management Ranjeet Sinha have left for Dehradun," Dr Neeraj Khanna, Secretary Nodal said.
ALSO READ | Uttarkashi tunnel collapse: International tunnelling expert says 'will not let anyone get hurt' as ops continue