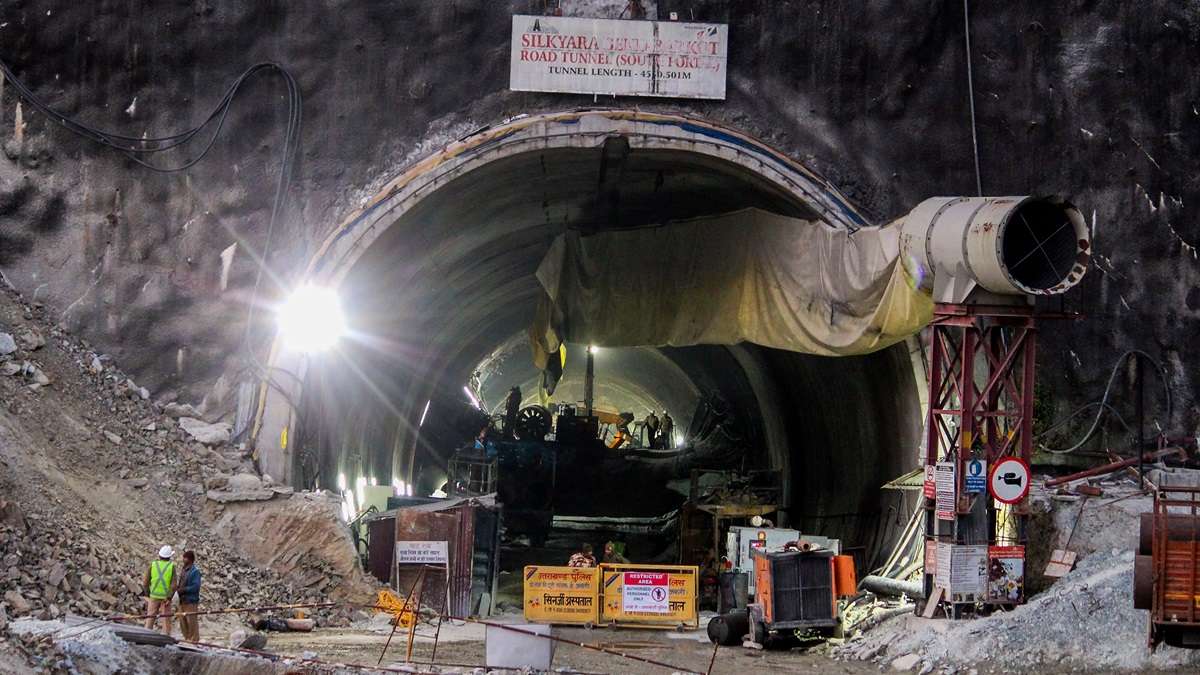 Uttarkashi Tunnel Collapse: Efforts are running round the clock in Uttarakhand's Uttarkashi to rescue 40 trapped workers in Silkyara tunnel collapse incident with the help of powerful machines. One heavy machine has been airlifted from Delhi while another one is being airlifted from Indore to speed up the rescue efforts.
A C-17 transport aircraft of the Indian Air Force has been deployed to airlift almost 22 tonnes of critical equipment from Indore to Dehradun, officials said on Friday.
Rescue workers have drilled through up to 24 metres of rubble in the Silkyara tunnel till Friday afternoon, inching closer to the 40 labourers trapped inside for five days.
"The IAF has continued with its operations to assist the ongoing tunnel rescue underway at Dharasu, Uttarakhand. An IAF C-17 has been deployed to airlift almost 22 Tonnes of critical equipment from Indore to Dehradun. #FirstResponders #HADROps," the IAF posted on X, formerly Twitter.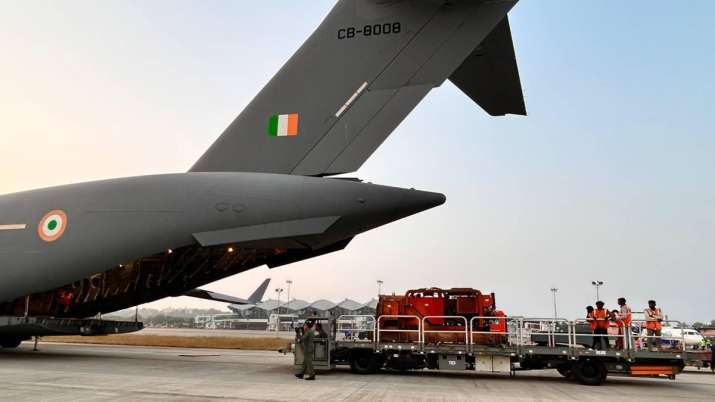 The National Highways & Infrastructure Development Corporation Limited (NHIDCL) said the fifth pipe — being used to prepare an escape passage for the trapped workers — is being positioned.
The rescue workers have to drill up to 60 metres to insert 800- and 900- millimetre diameter pipes — one after the other — with the help of a giant drill till an escape passage can be created for the labourers stuck behind the collapsed portion of the under-construction tunnel, NHIDCL Director Anshu Manish Khalkho said.
Asked why the machine was not able to achieve the expected drilling speed of four to five metres per hour, he said aligning the pipes on the machine and welding those properly before pushing those through takes time. Khalkho also claimed that the drilling machine being diesel operated is behind the slow progress.
"It is a diesel-operated machine working in an enclosed space. So ventilation at certain time intervals with compressors is also needed. The vibration created by these processes may disturb the equilibrium," he said.
"We are working with a strategy but it has to be reinforced to ensure nothing goes wrong midway through," he said.
The machine has been working satisfactorily and the speed will go up as more progress is made through the rubble and the rescue workers get accustomed to the method, Khalkho added.
Another 'auger machine' is being airlifted from Indore as a back-up so that the rescue operation continues uninterrupted, he said.
Meanwhile, people whose relatives are among the 40 trapped workers are being allowed to speak to them through a pipe inside the tunnel.
With inputs from PTI
ALSO READ | Uttarakhand tunnel collapse: 25 metres drilled through rubble for rescue operation of labourers on Day 6