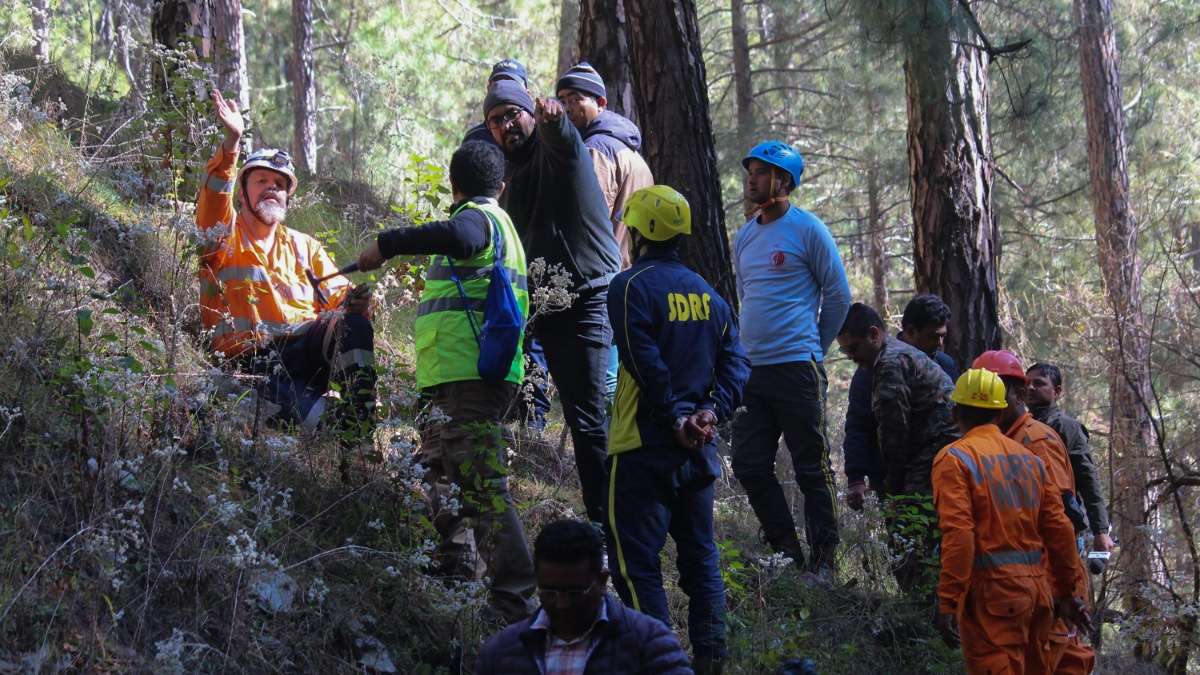 In response to the emergency situation arising from individuals being stranded in the Silkyara Tunnel in Uttarkashi district, various authorities have been deployed for rescue and relief efforts. The officials appointed for the execution of different tasks, including operations and law enforcement, will ensure the prompt and effective management of their responsibilities in Uttarkashi district.
The District Magistrate of Uttarkashi will oversee the deployment of officials and ensure that the designated officers perform their duties at their respective levels as required. The officials listed below have been appointed to handle the crisis:
1. Manish Kumar Singh

2. Tejpal Singh

3. Akhilesh Mishra
In light of the urgency of the situation, Manish Kumar Singh, who holds the position of District Magistrate of Uttarkashi, will immediately release the appointed officials from Haridwar and Rudraprayag to serve in the Uttarkashi district. The specified order is effective immediately.
This decisive action is taken to address the pressing situation in the Silkyara Tunnel and to facilitate the swift and coordinated efforts required for the rescue and relief of the individuals affected.
Meanwhile, Uttarkashi SP Arpan Yaduvanshi provides an update on the ongoing efforts in response to the crisis, stating, "Significant progress has been achieved. The construction of the additional lifeline is underway and will be completed shortly. The new structure will have a larger diameter to facilitate the passage of more items. State-of-the-art machinery and expert personnel are actively involved in the operations. The state government has appointed a senior IAS officer to oversee coordination. The entire process is being executed systematically, and we are making commendable progress."
PM Modi dials Uttarakhand CM
In response to the critical situation arising from the collapse of the Silkyara tunnel in Uttarkashi, Prime Minister Narendra Modi engaged in a telephonic discussion with Uttarakhand Chief Minister Pushkar Singh Dhami on Monday. The conversation centered on the ongoing rescue operations aimed at freeing the 41 laborers trapped inside the tunnel since November 12.
During the call, Prime Minister Modi expressed deep concern and emphasised the commitment of the Central government to provide all essential rescue equipment and resources required for the operations. The assurance from the Prime Minister comes as a crucial step in addressing the pressing situation and mobilizing support at the national level to expedite the rescue efforts.
The Silkyara tunnel collapse has been a challenging ordeal, with the trapped laborers awaiting rescue for several days. The telephonic conversation between the Prime Minister and the Chief Minister underscores the gravity of the situation and the collaborative efforts needed to ensure a swift and effective response.
The Chief Minister's Office of Uttarakhand confirmed the exchange, stating, "Prime Minister Narendra Modi had a telephonic conversation with Uttarakhand CM Pushkar Singh Dhami. PM took information about the ongoing relief and rescue operations of the workers trapped in the Silkyara tunnel in Uttarkashi. PM Modi said that necessary rescue equipment and resources are being provided by the Central government."
Also read | Uttarkashi tunnel collapse: Arnold Dix arrives at accident site, know all about the tunnelling expert