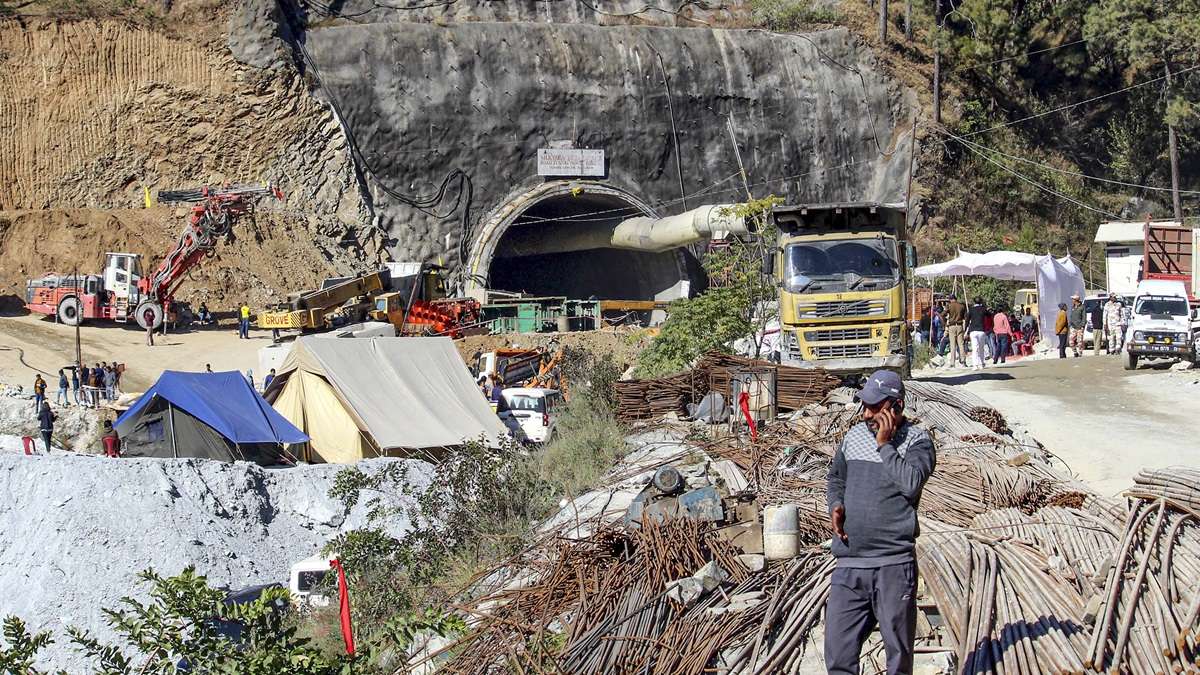 Uttarkashi Tunnel Collapse: National Disaster Management Authority (NDMA) officials on Tuesday informed that their focus is on horizontal drilling to rescue trapped workers inside the Sylkyara tunnel. A total of 41 labourers are trapped inside the tunnel.
"NDRF teams are doing rehearsal at the site to deal with any contingency… Plan to send equipment for better communication with the trapped workers," they said.
"The 6-inch pipeline to be used to ensure adequate supply of food and medicine to workers trapped in Uttarkashi tunnel," NDMA official informed.
"Different agencies like NDRF, ITBP, Army engineers, SDRF, Fire and Emergency services, BRO and other technical agencies of the GoI are working there. When a tunnel rescue takes place, it is a very challenging effort. 3-4 international experts have also come to the site. The government has made sure that wherever we have knowledge of experts, those experts have flown in and are available for advice…There is ample space inside where the workers are trapped. Survival rations, medicine and other essentials are being pushed through a compressor into the space where these workers are…," said Member of the National Disaster Management Authority, Lt General Syed Ata Hasnain.
Rescue work at the collapsed Silkyara tunnel in Uttarakhand was virtually on hold since Sunday as the agencies involved in the effort set themselves up for the next stage — adopting multiple approaches to reach the 41 men trapped inside for a week.
Officials said a road to the top of the hill has been laid in a single day for digging a vertical shaft down into the tunnel.
Also, the Tehri Hydroelectric Development Corporation was set to begin "micro tunneling" Sunday night from the Barkot end of the under-construction tunnel on the Char Dham route, part of which collapsed on November 12.
Boring through the debris of the collapsed 60-metre stretch from the Silkyara end was put on hold Friday afternoon when the American-made heavy-duty auger machine encountered a hard obstacle after about 22 metres. The setback forced a rethink on Friday. Officials drew up a series of alternative plans to reach the workers trapped inside the under-construction tunnel.
But after a visit to the site Sunday, Union Road Transport Minister Nitin Gadkari said boring horizontally through the debris with the huge auger machine appeared to be the best bet. He anticipated a breakthrough two and a half days.
With inputs from PTI
ALSO READ | Uttarakhand tunnel collapse: Hot khichdi packed in cylindrical bottles for trapped labourers | VIDEO