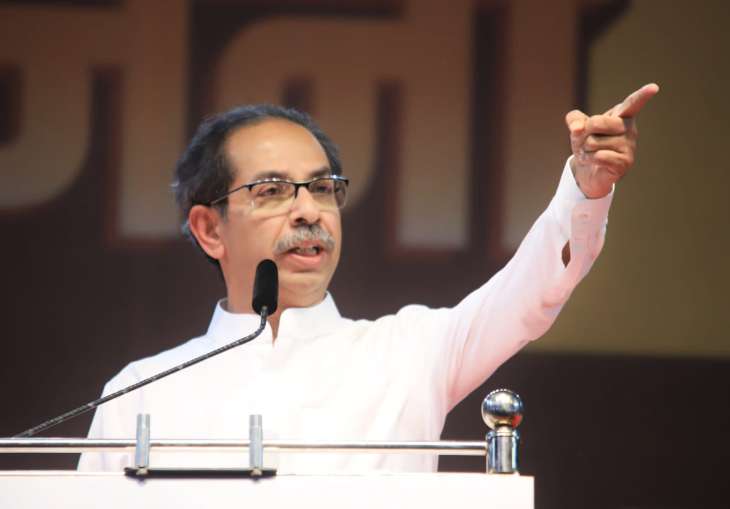 Maharashtra: Shiv Sena (UBT) leader Uddhav Thackeray on Sunday warned Congress leader Rahul Gandhi against insulting g Hindutva ideologue Veer Savarkar, stating that he considers the freedom fighter as his idol and he and his party won't tolerate it. Thackeray's remark came a day after Rahul Gandhi said that he is not Savarkar and he will not apologies.
The former Maharashtra Chief Minister asked the Congress leader to refrain from insulting Savarkar or it would create "cracks" in the opposition alliance. The Shiv Sena (UBT), the Congress and the NCP are part of the Maha Vikas Aghadi (MVA) alliance in Maharashtra.
Also Read: Rahul Gandhi Disqualification: Congress observes day-long 'Satyagraha'; Priyanka Gandhi takes dig at PM Modi
"Veer Savarkar is our God, and any disrespect towards him will not be tolerated. We are prepared to fight, but insulting our Gods is not something we will tolerate," the Shiv Sena (UBT) chief said. "Savarkar suffered unimaginable torture in the Andaman cellular jail for 14 years. We can only read the sufferings. It is a form of sacrifice," he added.
While addressing a rally in Malegaon, Thackeray said, "The alliance of the Uddhav faction, Congress and NCP was made to protect democracy and we need to work unitedly. Rahul Gandhi is being provoked deliberately but if we waste time in this, democracy will cease to exist."
Thackeray, however, urged Rahul Gandhi to not get provoked and to come together to save India's democracy. "Modi is not India. Did our freedom fighters lay down their lives for this? Questioning Modi is not about insulting India," he said.
"My name is not Savarkar…"
Following his disqualification as an MP after conviction in defamation case, Rahul Gandhi addressed the press conference on Saturday and said, "My name is not Savarkar, my name is Gandhi and Gandhi does not offer an apology to anyone."
Also Read: 'I am Gandhi not Savarkar'…: Rahul Gandhi on why he didn't apologise in court
Rahul Gandhi disqualified as MP
Rahul Gandhi was disqualified from the Lok Sabha on Friday, a day after a court in Gujarat's Surat convicted him in a 2019 defamation case. The disqualification will bar Gandhi (52), a four-time MP, from contesting polls for eight years unless a higher court stays his conviction.
Leaders of almost all opposition parties rallied around Rahul Gandhi, after he was disqualified from the Lok Sabha and accused the BJP of doing "vindictive politics.
(With ANI inputs)