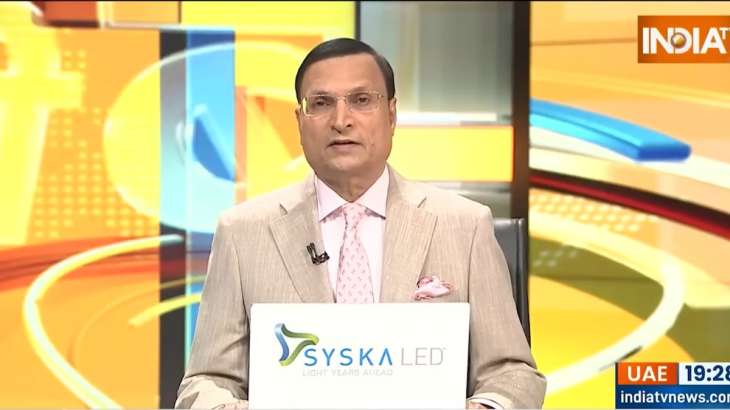 Prime Minister Narendra Modi has expressed unhappiness over some objectionable remarks made by a few politicians from the opposition on Sanatan Dharma. In an informal conversation with central ministers, he has reportedly said that there was a need to give a "proper response" to those who have been calling for 'uprooting' Sanatan Dharma or questioning its very origin. Modi told his ministers to reply to such people in a democratic manner. Two days ago, Udhayanidhi Stalin, son of Tamil Nadu chief minister M K Stalin, had called for "eradicating Sanatan Dharma" and compared it with diseases like dengue, malaria and Covid. Congress President's son Priyank Kharge supported Udhayanidhi Stalin. 
On Wednesday, Karnataka Home Minister G. Parameshwara questioned the very origin of Sanatan Dharma. He said, 'the world knows the origins of Jainism, Buddhish, Christianity and Islam, but nobody can tell when Hindu Dharma originated'. Modi told his cabinet ministers not to remain silent and give proper response to such anti-Hindutva remarks. The question is: Do the leaders of Congress and DMK know the consequences of making such venomous remarks?  Do Congress leaders know what people will make of those who question the origin of their faith? BJP spokesperson Sudhanshu Trivedi said, 'there is no doubt that opposition parties hate Hindus, Hindutva and Sanatan dharma'. He said, 'there is now much awareness among Hindus and the end of "evil forces" will surely take place.' 
Minister of State Rajeev Chandrashekhar described this as a "political conspiracy to finish off Hindutva". He alleged that this was being done with the assent of Congress high command and this is the reason why both Sonia Gandhi and Rahul are silent. He called for strict legal action against such leaders who are spreading hate. Priyank Kharge defended himself saying he did not name any religion nor did he insult any faith. Minister of State Prahlad Singh Patel said even Mughals and British could not uproot Sanatan dharma. "The surprising part is that such remarks are being made by leaders holding Constitutional posts", he said. Such ministers must face legal action.  Meanwhile, Vishwa Hindu Parishad has asked its supporters to file FIRs against Udhayanidhi Stalin, Priyank Kharge and G. Parameshwara throughout India. A meeting has been called in Kashi from November 2 to 6, in which all the shankaracharyas and other Hindu pontiffs have been invited. The plan is to launch a nationwide movement on this issue. 
VHP leaders have demanded that both Sonia and Rahul Gandhi must clarify the party's stand on Sanatan Dharma. VHP has said, Congress must remove Priyank Kharge and G. Parameshwara from Karnataka ministry and remove DMK from the opposition alliance. Opposition leaders know, it would be suicidal for their parties if they oppose Hindutva and this is the reason why they have maintained a stony silence. Nearly 110 crore Hindus constitute 82 per cent of India's population. Modi has been consistently saying "Sabka Saath Sabka Vikas" and "Upliftment of all, appeasement of none". Since Modi has no malafide intent, he makes his remarks openly. This is not the case with the opposition, whether it is Congress, Samajwadi Party, Janata Dal(U) or Aam Aadmi Party. These parties change their tunes in accordance with time and convenience. Leaders of these parties can neither openly oppose or support Sanatan Dharma. Of course, when elections are near, they wear the cloak of Hindutva whenever it suits them and start speaking about Sanatan traditions. 
Prime Minister Narendra Modi is going to unmask these leaders. He is going to make a big issue about anti-Sanatan remarks made by opposition leaders. The beginning has already been made. The second day of special session of Parliament will start from the new building from September 19, the day of Ganesh Chaturthi that heralds the season of Hindu festivals this autumn.
Aaj Ki Baat: Monday to Friday, 9:00 pm
India's Number One and most followed Super Prime Time News Show 'Aaj Ki Baat- Rajat Sharma Ke Saath' was launched just before the 2014 General Elections. Since its inception, the show has redefining India's super-prime time and is numerically far ahead of its contemporaries.